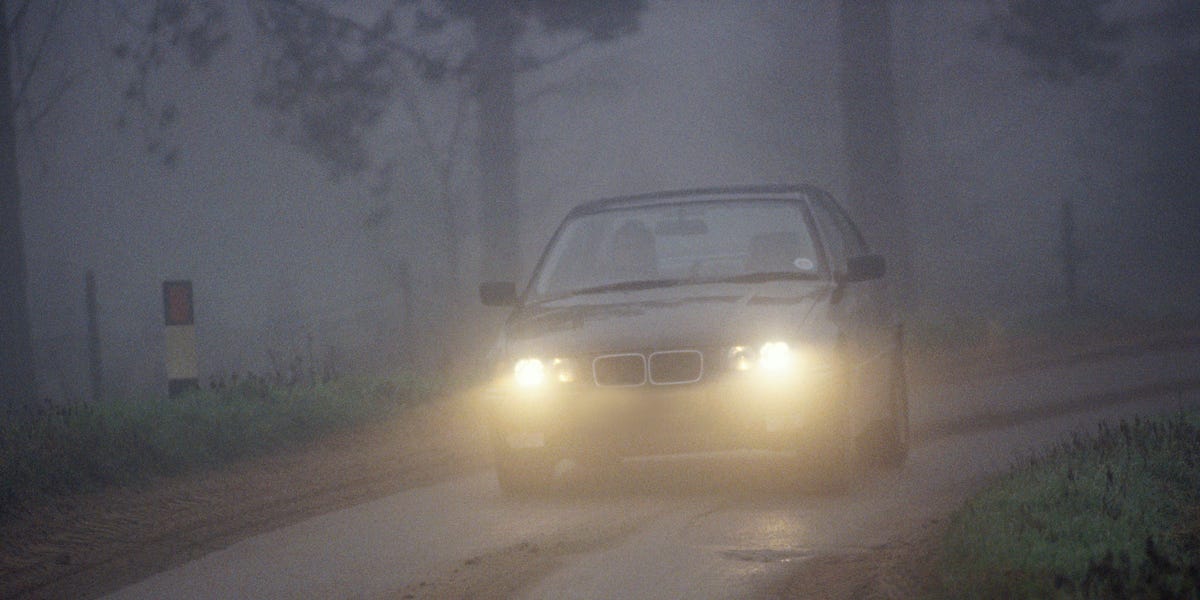 Martyn GoddardGetty Images
Choosing the right accessories for your BMW 5 Series can make driving the luxury sedan even more enjoyable. Accessories can enhance the BMW 5 Series' appearance and functionality.
What Are Accessories for the BMW 5 Series
Accessories are components you can equip your BMW 5 Series with after purchase. You can add accessories to the exterior and interior of your BMW Series 5. Different accessories can enhance your vehicle in different ways. Here are some of the benefits that different accessories can provide:
Appearance Enhancement – The right accessory can make your BMW 5 Series look even more sleek and stylish.
Customization – After-market accessories are an easy way to customize your BMW 5 Series. If you end up not liking how an accessory looks or you get tired of it, it's easy to take off and replace.
Entertainment – You can add sound systems and other entertainment accessories that will make your BMW 5 Series more entertaining.
Functionality – Some accessories can make your BMW 5 Series easier to drive.
Performance – Different accessories can make your BMW 5 Series perform even more impressively.
Protection – Several accessories are available to protect the interior of your vehicle from spills, while other accessories protect the exterior from dings and scratches.
Types of Accessories for the BMW 5 Series
There are numerous accessories you can add to your BMW 5 Series.
Floor Mats
Floor mats are a great way to enhance your BMW 5 Series interior while protecting the flooring from dirt and debris. They come in all sorts of colors and designs, so you can choose the perfect mats to complement your car's color scheme.
Bumper Protectors
Parking and maneuvering tight spaces can be tricky, and you're bound to hit a car or other object with your bumper. Bumper protectors can save your bumper and your paint job.
Cargo Accessories
Trunk liners and trunk trays can protect your trunk's interior from stains. Some trays feature compartments, so you can easily organize cargo.
Dashboard Kits and Dashboard Covers
A dashboard kit is a great way to transform the interior of the BMW 5 Series. Keep in mind that using a kit to change the surface of your dashboard can take some time. For a quicker transformation, you can buy a dashboard cover.
Entertainment Accessories
If you want to make your favorite tunes sound even better, consider adding a new sound system to your BMW 5 Series. A rear-seat entertainment system will keep the kids entertained on long road trips.
Mud Guards
Mud guards can give your BMW 5 Series a sporty appearance while protecting the paint job from dirt and gravel. You can get them in a sleek and sophisticated black or in a color that matches your car's exterior paint.
Roof Racks
Roof racks are yet another stylish yet practical accessory you can add to your BMW 5 Series. They come in handy when you want to transport a bike or carry extra luggage.
Seatback Protectors
When the kids are kicking the back of the seat or accidentally spill something, you'll appreciate having a seatback protector. Not only can they protect the seats from damage, but they'll give the kids storage space for toys and gadgets.
Seat Covers and Steering Wheel Covers
Seat covers come in all sorts of fun designs, from floral patterns to the logo for your favorite sports team. Greatest of all, they'll protect your upholstery from fading while protecting your legs from blazing hot seats. Meanwhile, a steering wheel cover can protect your hands.
Security Accessories
Adding the right security accessories can give you peace of mind. You can add a car alarm, remote entry system, or GPS tracker, among other accessories.
Sun Shades
A sun shade is a great way to express your personal style. Plus, it will keep your BMW 5 Series cool on bright sunny days and protect the upholstery from fading.
Wheel Caps and Wheel Locks
Adding new wheel caps can make your entire vehicle look new when you choose a different design or finish. Protect your new wheels with an equally stunning set of wheel locks.
Performance Pedals
Make your BMW 5 Series cabin feel like a race car cockpit by swapping out your standard pedals for a set of performance pedals.
How to Choose Accessories for Your BMW 5 Series
Before you start shopping for automotive accessories, there are few things to consider. Consider the following:
Price – How much money do you want to spend on accessories for your BMW 5 Series? If you set a budget ahead of time, you won't overspend or over-accessorize.
Priorities – What are your priorities when accessorizing your vehicle? Do you just want to replace worn-out items or is your goal to give your BMW 5 Series a whole new look?
Your Lifestyle – What kind of accessories do you need for your lifestyle? Are you constantly on the road with the kids? Do you use your car to run a lot of errands? What kind of accessories will help you get things done?
Colors and Design – If your goal of accessorizing is to enhance your BMW 5 Series's appearance, choose accessories in colors and designs that complement the color scheme.
Safety – How safe do you feel when you drive your BMW 5 Series? Is theft a major concern? Give yourself peace of mind by making safety accessories a priority.
Brand Reputation – A quality vehicle such as the BMW 5 Series deserves quality accessories. If you're installing electronic accessories, consider browsing product review websites. You don't want to waste money on a stereo system or other gadget that ends up not working.
Vehicle Age – If you're thinking about trading in your current BMW 5 Series for a newer model, you may not want to spend time or money on accessories for your current vehicle.
How to Replace/Install Accessories for Your BMW 5 Series
Disclaimer: The guidelines in this story are general and not meant to replace instructions for your specific vehicle. Please consult your owner's manual or repair guide before attempting repairs.
How do you install new accessories in your BMW 5 Series? Well, that depends on the new accessory. It's pretty easy to pop on a sun shade or dashboard cover. However, for electronics like an entertainment system or security system, you might want to hand that task over to a professional.
Where To Buy Accessories for Your BMW 5 Series
contentProductId='4de690d1-6dc0-4830-955c-aa7dc56b0d15′ mediaId='81835578-f8a0-4a1f-a889-e326aae14023′ align='center' size="medium"][/product][product
contentProductId='9940e4b7-de98-4d26-980a-442b061e7f2d' mediaId='c9def802-82c1-49a9-938b-5c432ee2d5f3′ align='center' size="medium"][/product][product
contentProductId='c8da00fb-c76c-4baa-9838-0e283016a8f3′ mediaId='a1709de1-dce6-4c46-8c90-b33a6b420d9d' align='center' size="medium"][/product][product
contentProductId='7ac1b2db-43a6-493a-b99b-8ec2ecc165b8′ mediaId='4469cf87-0d90-4c6d-a6e8-8ce541a673f5′ align='center' size="medium"][/product][product
contentProductId='7d53890c-bedf-44ba-a066-2b4dac851836′ mediaId='5d97f4dd-7d0c-4f89-9f99-add04cab541e' align='center' size="medium"][/product][product
contentProductId='99ad3e36-a78e-4e9b-8978-e8e41ae63e3e' mediaId='6c6823eb-f144-445c-9a41-7e96dabc0821′ align='center' size="medium"][/product][product
contentProductId='171ada8d-2e58-456d-8ba5-80856ef48fe1′ mediaId='90bf5739-c4da-4976-9926-4a016d0cf0d7′ align='center' size="medium"][/product]
[product
contentProductId='f3c98168-97b2-430e-88b6-dae3ec4ee080′ mediaId='d2486c6c-d06d-4d2d-9b26-26d0fe9e06c2′ align='center' size="medium"][/product][product
contentProductId='1cb5ba05-ef75-44cf-ba29-e1933b819916′ mediaId='81de8d72-e08f-46d5-a12e-2cd7756305bd' align='center' size="medium"][/product][product
contentProductId='cff5fbb1-ff14-4e9e-9ce8-ff2fae74fa81′ mediaId='746e56cd-9d30-4ce9-b52a-58c8bc89c5a3′ align='center' size="medium"][/product][product
contentProductId='d4054694-2570-4550-bdb2-bd030a6cae0e' mediaId='6874d19e-8693-45e4-aefd-9a3703f0c083′ align='center' size="medium"][/product][product
contentProductId='80635ea7-794b-4a7f-877d-3c0cfc6bdcaa' mediaId='72f3dff0-e0af-4aa6-a0ee-6c16a85ddb1a' align='center' size="medium"][/product][product
contentProductId='628eb783-4a32-4325-b173-b03f7ea2c015′ mediaId='03a73fc8-908c-4a0e-868c-ac7bae6a2cfa' align='center' size="medium"][/product]
This content is created and maintained by a third party, and imported onto this page to help users provide their email addresses. You may be able to find more information about this and similar content at piano.io
Most Related Links :
usnewsmail Governmental News Finance News