Automobile
California Minimum Car Insurance: Everything You Need to Know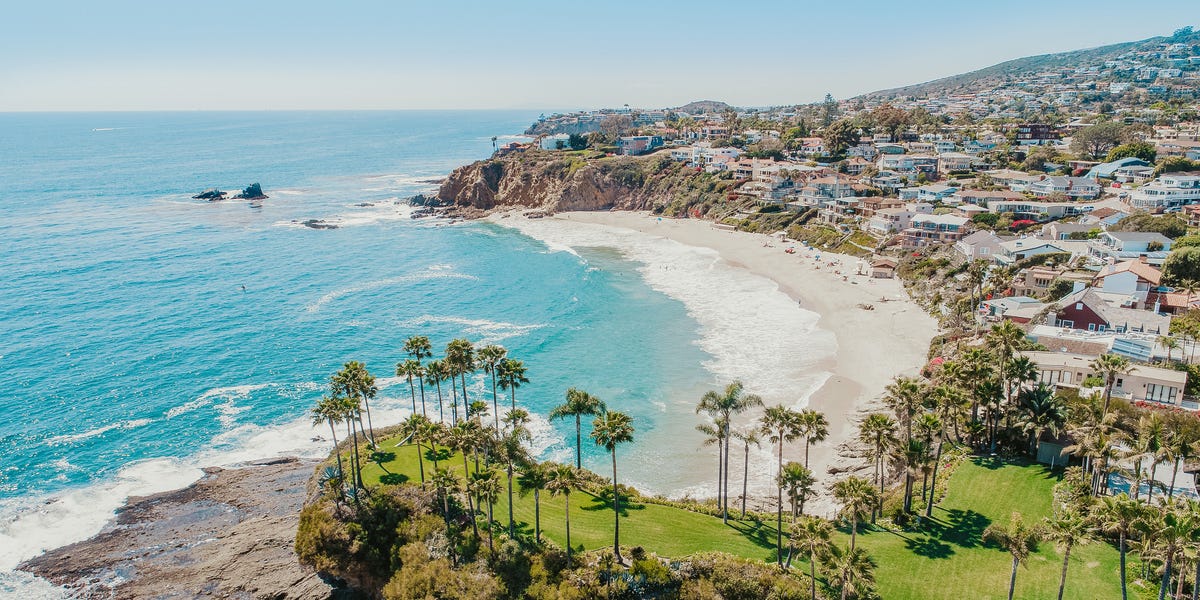 Luciano LejtmanGetty Images
California minimum car insurance is a type of liability coverage that pays for any damages you cause to another driver. This coverage is usually not enough and you may want to consider buying additional coverage.
What Is California Minimum Car Insurance?
California minimum car insurance is the minimum insurance requirement set by the state. Car insurance is a requirement in all states, including California, to ensure that drivers involved in a car accident have the funds they need to recover.
In order to drive a vehicle in California, you must show financial responsibility. This proves that you have the ability to cover any damages or medical injuries that you cause to another driver. Most people prove financial responsibility by buying an insurance policy. Without insurance, not only could you be personally responsible for any costs you cause, but according to the California DMV, California may also suspend your driver's license or impound your vehicle.
California requires the following minimum insurance coverage:
$15000 bodily injury liability per person
$30000 bodily injury liability per accident
$5000 property damage liability
Bodily injury liability coverage refers to a type of insurance coverage that pays for the medical bills and property damages of other drivers and passengers you injure in a car accident. Some drivers may choose to prove their financial responsibility in other ways. Other available options include the following:
Make a cash deposit of $35000 to the Department of Motor Vehicles.
Obtain a California surety bond of $35000.
Provide a certificate of self-insurance to the DMV.
California drivers are required to have proof of insurance at all times when driving. Failing to provide proof of insurance when pulled over, or following an accident, could lead to fines.
Other Types of Insurance Coverage to Consider
Liability may be a requirement in California, but it is not the only type of insurance to consider. Other types of coverage that you may consider adding to your policy include:
Uninsured/underinsured coverage: If you are in an accident with a driver who is at fault but doesn't have any, or enough, insurance, this will pay for your damages and bills.
Medical payments coverage: Medical payments coverage may cover any medical bills that are not paid through a different insurance policy.
Towing/roadside assistance: Towing/roadside assistance coverage can help cover costs related to towing your vehicle following an accident.
Physical damage coverage: Physical damage coverage covers damages to your own vehicle, regardless of who is at fault. This includes collision and comprehensive. Collision covers damages related to a collision, whereas comprehensive covers damage unrelated to an accident, like from theft or vandalism.
Some of these add-on policies may come with a deductible, which is an amount that you will have to pay out-of-pocket before accessing your benefits. If you choose a higher deductible, you will have to pay more before your insurance company issues payment. You can choose a lower deductible, but your monthly payments will be higher each month.
It is up to you if you want to add additional coverage beyond the state minimums. If you're in an accident and don't have sufficient insurance, you may be personally liable for any damages. According to the California Department of Insurance, you could even be personally sued. Additionally, if you have a lease or a loan on your vehicle, your lender may require you to carry certain types of coverage. Failing to add on this coverage can void your agreement and they may purchase it on your behalf, at a higher price.
How to Get the Best Insurance Rates in California
Whether you decide to stick with California's minimum insurance requirements or you want a full policy, it can be helpful to shop around for the best rates. In addition to comparing quotes among providers, you can also get the best insurance rates with the following tips:
Qualify for a good driver discount: If you have a good driving record, you may qualify for a good driver discount.
Adjust your deductible: You can adjust your deductible to achieve a better monthly rate. Just keep in mind that you may have to pay more if you're in an accident.
Consider your insurance needs: Not everyone needs full coverage. It is always a good idea to consider your insurance needs because adjusting your policy can affect your price.
Maintain a good driving record: Certain factors, like speeding tickets or a DUI, can significantly increase your insurance rates. Avoid speeding or DUIs to avoid a price increase.
Other discounts are sometimes also available, depending on your provider. If you, or your household, has more than one vehicle, you may qualify for multi-vehicle discounts. Always ask your provider what discount programs are available.
One of the most important things to keep in mind is that insurance companies charge different rates. You may even find different rates for the same level of coverage. Additionally, some charge broker fees, whereas others don't. This is why it is important to compare quotes when shopping for insurance. Once you choose a policy, it doesn't mean that you have to stay with them forever. Anytime your insurance needs change, compare quotes between providers again. Insurance rates often change based on the number of policyholders in the area, as well as the number of claims in the previous year.
What Is the California Low-Cost Program?
California has a low-cost program called the Low-Cost Automobile Insurance Program. It is available to drivers who meet the following requirements:
An annual income 250 percent or less than the federal poverty level.
A vehicle that is valued at $25000 or less.
A valid California driver's license.
A minimum of 16 years of age.
The liability limits may be lower than the coverage requirements for California. However, purchasing insurance through this program does meet state laws, as long as you qualify for the program.
When you drive a vehicle in California, you agree to follow the state's minimum car insurance laws. Some drivers may also choose to buy additional coverage for more protection. Check this out if you need additional information, resources, or guidance on car insurance.
Sources:
California Department of Insurance | insurance.ca.gov
Auto Insurance Requirements | dmv.ca.gov
Buying Car Insurance in San Francisco, California: What You Need To Know | caranddriver.com
Insure Two Cars: Everything You Need to Know | caranddriver.com
This content is created and maintained by a third party, and imported onto this page to help users provide their email addresses. You may be able to find more information about this and similar content at piano.io
Most Related Links :
usnewsmail Governmental News Finance News