Automobile
Car Insurance in Glendale, California: Everything You Need to Know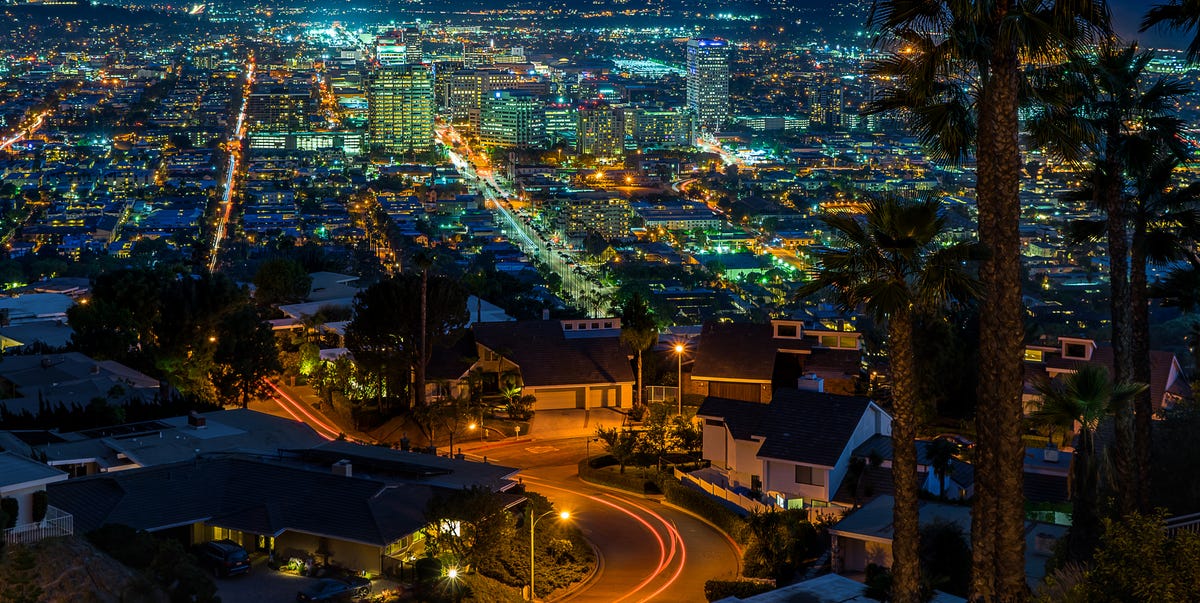 More than 200,000 Southern California residents call Glendale home. This suburb is just eight miles north of Los Angeles, which impacts the cost of auto insurance in this high-traffic area. Most residents commute for an average of 26 minutes. Glendale residents benefit from the low rate of car theft when it comes to auto insurance premiums. This guide to car insurance in Glendale, California, can help you find the most affordable rates for the coverage you need to drive legally.
Average Cost of Glendale Auto Insurance
According to auto insurance website The Zebra, the average driver who lives in Glendale, California, has an annual car coverage bill of $2755. Finance website MoneyGeek reports an average Glendale auto insurance rate of $2238 per year. Another site, Smart Financial, says that Glendale drivers pay an average of $194.33 per month for car insurance coverage.
These average Glendale insurance quotes are well above the national average rate of $1548 a year and the California average of $1868 per year. However, Glendale residents tend to pay less for car insurance than do drivers who live in San Diego and San Jose.
Most Affordable Glendale Auto Insurance
According to the website autoinsurance.org, drivers who live in Glendale will find the most affordable average insurance rates from USAA, available for military members, veterans, and their immediate families. Those who qualify pay about $3759 a year or $313 per month. If you cannot qualify for USAA coverage, you'll also find affordable rates from Liberty Mutual.
Money Geek researchers found the most affordable Glendale auto insurance from esurance, with an average annual rate of $1532. They also report average annual premiums of $1609 from USAA, $1740 from AAA, $1867 from Allstate, and $1874 from Progressive. To find these numbers, they got insurance quotes for a 2010 Toyota Camry LE driven by a 40-year-old male Glendale resident who has full coverage with a good driving history.
Smart Financial reports the most affordable monthly auto insurance rates for Glendale drivers by provider as follows:
CSAA: $188.55 per month.
Direct Auto: $133.56 per month.
Esurance: $187.77 per month.
Unitrin: $176.25 per month.
USAA: $192.11 per month.
Glendale Auto Insurance Premiums by Age
Young, inexperienced drivers pay more for auto insurance because of the higher statistical accident risk of these groups. The Zebra reports these average auto insurance rates by age for Glendale drivers:
Adolescents: $10,082.
20s: $4063.
30s: $2675.
40s: $2587.
50s: $2479.
60s: $2479.
70s: $2883.
Researchers at autoinsurance.org estimate that Glendale drivers pay an average insurance cost of $717 per month at age 17, $360 at age 25, $241 at age 35, and $222 at age 60.
Best Auto Insurance Companies in Glendale
Money Geek analyzes industry and customer ratings to find the best insurance providers. They report that Geico and AAA are the best choices for many Glendale drivers. These insurance companies each earned a Money Geek score of 90 out of 100. Wawanesa and State Farm both earned scores of 88. Ameriprise and Hartford each scored 85 out of 100. Progressive and Allstate both earned scores of 83, while Safeco rounded out the top list with a score of 80.
Other insurance companies serving the Glendale area include 21st Century, Amica, The General, and Travelers. The finance website Wallet Hub ranks auto insurance companies based on customer reviews and provides the following recommendations for drivers who live in Glendale:
The General: 4 stars.
State Farm: 4 stars.
Farmers Insurance: 4 stars.
Nationwide: 4 stars.
They do not recommend Mercury or 21st Century Insurance; each of these companies received only 2 out of 5 stars. Companies earning 3 stars include Liberty Mutual, AXA Insurance Company, and Progressive, while Allstate earned 3.5 stars.
Glendale Insurance Cost by ZIP Code
Where you live in Glendale also plays a role in the cost of auto insurance. Some areas have higher rates of vandalism, collisions, and theft, which result in higher premiums. Smart Financial lists the average cost by ZIP code as follows:
91207: $152.28.
91208: $167.28.
91204: $171.16.
91206: $189.80.
91208: $192.07.
91205: $195.14.
91203: $206.61.
91201: $211.19.
91202: $223.41.
91221: $879.15.
Glendale Auto Insurance Cost After an Accident or Violation
Drivers who have a history of tickets, at-fault accidents, and other violations pay more for insurance than those who have a clean driving history. The Zebra reports average annual premiums in Glendale of up to $4923 after an at-fault accident, $7382 after a reckless driving ticket, $7244 after an arrest for driving under the influence, and $3893 after a speeding ticket.
According to Money Geek, these insurance providers offer the most affordable annual auto premiums for drivers who have had a speeding ticket:
USAA: $1763.
Esurance: $1962.
AAA: $2313.
Allstate: $2662.
Mercury: $2833.
Glendale Auto Insurance Requirements
All California motorists, including those who live in Glendale, must carry minimum liability insurance as required by state law. This includes $15,000 per person and $30,000 per accident for personal injury liability as well as $5,000 to cover property damage. Liability coverage pays for third-party injuries and property damage if the policyholder causes an accident.
Money Geek estimates that you can save up to $751 by shopping around for auto insurance quotes from several providers. According to autoinsurance.org, the most important factors affecting coverage cost for Glendale drivers are driving history, average mileage, and level of desired coverage.
Exploring your auto insurance options can be confusing and lead to questions. Check this out if you need additional information, resources, or guidance on car insurance.
Sources:
Best Cheap Auto Insurance in Glendale, CA (2021) | autoinsurance.org
Glendale, CA Car Insurance | thezebra.com
Compare the Cheapest Car Insurance Quotes in Glendale, CA | moneygeek.com
Glendale Car Insurance | smartfinancial.com
Car and Driver: Car Insurance | car and driver
Best Way to Shop for Car Insurance: Everything You Need to Know | caranddriver.com
2010 Toyota Camry | caranddriver.com
Best Car Insurance in Glendale, CA | wallethub.com
This content is created and maintained by a third party, and imported onto this page to help users provide their email addresses. You may be able to find more information about this and similar content at piano.io
Most Related Links :
usnewsmail Governmental News Finance News