Automobile
DUI Insurance in California: Everything You Need to Know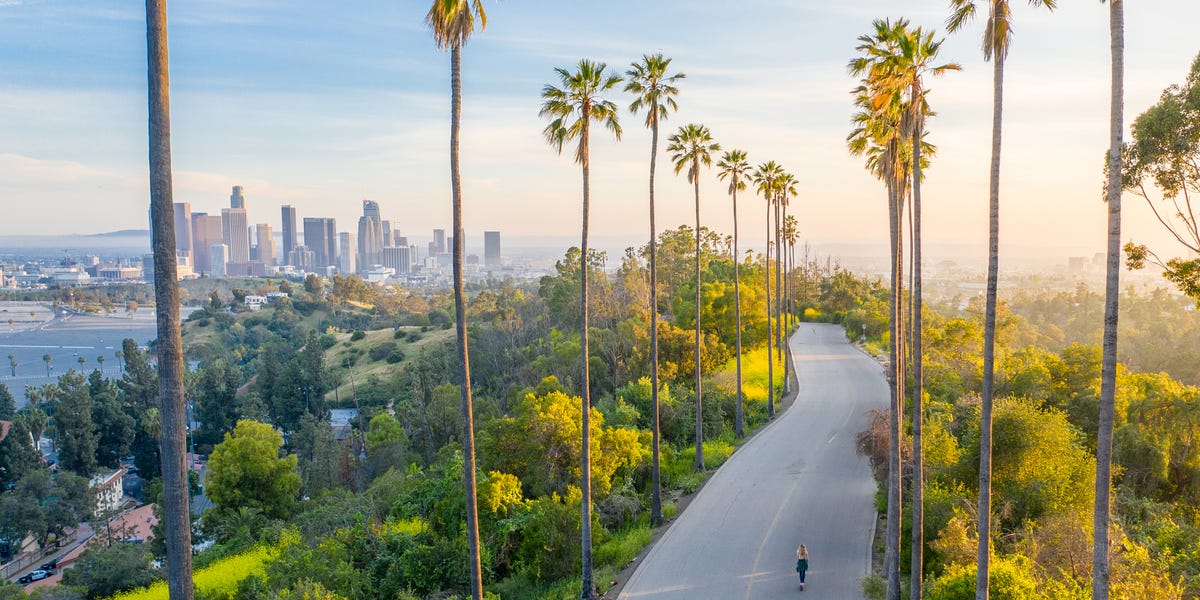 DutcherAerialsGetty Images
If you need DUI insurance in California, you can expect to pay more than the average amount for auto coverage. However, drivers who have a history with an arrest for driving under the influence can potentially save by shopping around for a car insurance policy. According to insurance website The Zebra, a DUI raises rates more than any other type of driving citation on average, particularly in California. Review this guide to seek affordable auto premiums after a DUI.
What Happens After a DUI?
According to Shouse Law Group, California does not legally mandate drivers to inform their insurance companies about driving transgressions such as DUIs unless they involve damage or injuries. However, your insurance provider might conduct a background check and learn about the DUI when your policy comes up for renewal or when the state requests an SR-22 certificate, which provides proof of insurance coverage for high-risk drivers. You can also self-report the incident to your insurance company.
The administrative suspension for a DUI starts 30 days after the arrest. Often, this occurs before your trial, which means your insurance rates might increase even without a conviction simply on the suspicion of a DUI. You can potentially avoid this issue by having your attorney request an immediate hearing.
How Much Will My Insurance Increase?
Finance website WalletHub reports that your auto insurance rates will increase by about 165 percent after a California DUI. In contrast, The Zebra notes that the average premium increase across the U.S. after a DUI is 65 percent. In addition, you cannot qualify for the state-mandated 20 percent good driver discount for 10 years from the date of the DUI incident.
The researchers at The Zebra calculated the average annual auto insurance rate from major California insurers after a DUI and found the lowest rates from Mercury, GEICO, and Infinity. They reported these average yearly rates by provider:
Alliance: $4312.
AAA: $5188.
CSAA: $7340.
Farmers: $4357.
GEICO: $3230.
Infinity: $2756.
Mercury: $2369.
State Farm: $7286.
According to LosAngelesDUIAttorney.com, the total amount of the increase will depend on a range of factors, including your overall driving history, age, city, neighborhood, gender, marital status, and credit score.
How Long Does the Rate Increase Last?
According to Breathe Easy Insurance, a DUI will stay on your driving record for 10 years. The violation will impact your California insurance premiums for seven years. However, your rates might decrease gradually each year after the first three to five years if your record remains free of additional incidents. Even if you qualify for an expungement program that seals or otherwise shields your records, your insurance will remain elevated.
How Does SR-22 Insurance Work?
California requires an SR-22 for proof of high-risk driver insurance after incidents involving a DUI, driving without insurance, or reckless driving. You must purchase coverage for at least the California legal state minimum liability limits for the insurance company to issue this policy:
$25,000 in bodily injury liability.
$50,000 in bodily injury liability per accident.
$5000 in property damage liability per accident.
Without an SR-22 certificate, the state Department of Motor Vehicles (DMV) will not reinstate your license after a DUI. You can lose your driving privileges again if you miss a premium payment or let your auto coverage lapse. Ask each insurance company how to obtain an SR-22 when you get a quote.
If you need an SR-22 in the middle of your policy period, your insurance company cannot at that time drop you or raise your rates under California law, according to ValuePenguin. However, your insurer can increase your premium or discontinue coverage when it is time to renew. The company also must remove any good driver discount that currently applies to your account.
You must pay a filing fee of $25 to $50 for your SR-22 certificate. California also charges a $125 license reinstatement fee. Instead of SR-22 insurance, you can pay a security bond or cash deposit of $35 with the DMV.
What Are the Other Penalties for California DUI?
If you have no prior DUI offenses, you can receive up to six months in jail, fines of up to $1000, and a license suspension for six months. When you get your license back, you might have to use an ignition interlock device at your own expense for up to five years. You might also have to complete a DUI education course.
A second California DUI within 10 years carries up to a year in jail, up to three years without driving privileges, and fines of up to $1000. You might have to spend up to 30 months in a DUI treatment program. For the third DUI, fines increase to up to $1800 in addition to the other penalties.
Many first-time offenders qualify for probation, alternative work programs, or house arrest instead of jail time. A DUI that results in injury or death is considered a felony for vehicular manslaughter or murder.
While the DUI limit for drivers ages 21 and older is 0.08 percent, underage drivers have a zero-tolerance threshold of 0.01 percent in California. Convicted individuals receive a one-year license suspension and up to $250 in fines, along with completion of a DUI education program for blood alcohol content of 0.05 percent or higher.
If you move to a different state, the SR-22 requirement will transfer along with your DMV records when you get a new driver's license. The same will occur if you move to California after a DUI in another state.
Check this out if you need additional information, resources, or guidance on car insurance.
Sources:
California Car Insurance with a DUI | thezebra.com
How a California DUI Affects Car Insurance Coverage and Premiums | shouselaw.com
How Does a DUI in California Affect Auto Insurance Rates? | breatheeasyins.com
How Long Does a DUI Affect Insurance in California | wallethub.com
SR-22 Insurance in California: What is It? How Much Does it Cost? | valuepenguin.com
Car and Driver: Car Insurance | caranddriver.com
How long does DUI affect insurance in California? | losangelesduiattorney.com
DUI Insurance Rates: Everything You Need to Know | caranddriver.com
This content is created and maintained by a third party, and imported onto this page to help users provide their email addresses. You may be able to find more information about this and similar content at piano.io
Most Related Links :
usnewsmail Governmental News Finance News