Entertainment
At 21, I Almost Lost Thousands of Dollars in a Babysitting Scam. I'm Still Dealing With the Fallout Today.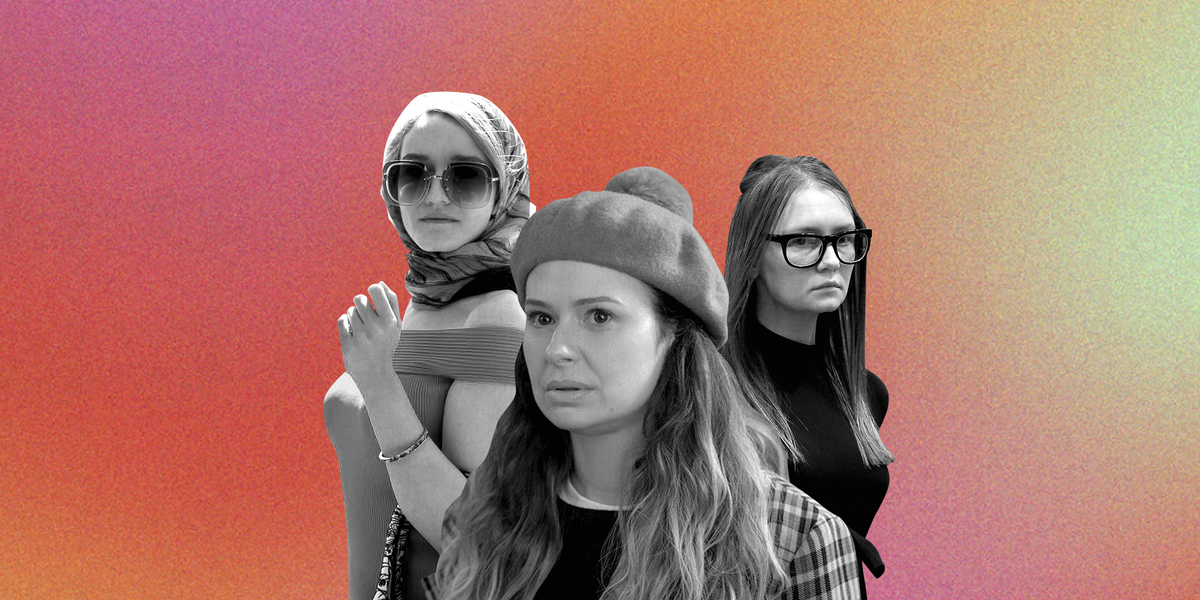 The year was 2016. I was a 21-year-old fresh out of college, working the occasional babysitting job while I figured out what to do with my life. That fall, a woman contacted me through Care.com, a website connecting caregivers with families looking for help. She was based in Florida but moving to Colorado with her two children and seeking a nanny. Her new address was close to mine, and most importantly, the pay was good. Like, move-out-of-my-parents'-home-and-into-my-own-apartment good. So when she offered me the position, I happily accepted.
We kept in touch over the following weeks, sending text messages as opposed to speaking on the phone, which was her preference due to a hearing disability. When her son suddenly fell sick, she—understandably—delayed the move. After a few weeks of back-and-forth texting with no improvement to her son's health, she asked if she could send me $4,000 to buy some essential items she would need for her new home. I felt so bad for her. Having a kid in the hospital was awful enough, but in the middle of a cross-country move? I agreed, wanting to help in any way that I could (and keep the job), and she put me in touch with her assistant, who would transfer the money.
At this point, it's obvious that something was off, right? But that's because you have the whole story in one lump sum. Just like you got all the juicy details of Anna Sorokin's scams in a neatly summarized viral magazine feature and, more recently, in one bingeable Netflix series called Inventing Anna. Created by Shonda Rhimes, the show follows the Russian-born Sorokin, notoriously known as Anna Delvey (played by Julia Garner), as she scams New York City's upper crust out of hundreds of thousands of dollars to fund her own exclusive art-focused Soho House–esque club, all the while swearing she was a German heiress wealthy enough to pay them all back…eventually. Rachel Williams, a journalist (played by Katie Lowes), was one of Anna's so-called friends who missed the seemingly obvious red flags whipping in the wind above the con artist's sketchy behavior and ultimately got stuck with more than $60,000 in credit card debt. In real life, though, Anna strategically spaced those glaring red flags apart, allowing enough time between each one so that everything seemed perfectly normal. It didn't hurt that the fraudster regularly tipped with $100 bills and had a rotating wardrobe of designer clothes, among other signifiers of wealth. Of course she was good for it, right?
In my interactions with the woman on Care.com, nothing by itself seemed strange enough to sound off alarm bells, just as no single incident had given Rachel pause. But that's the thing with scammers. Their lies drip out in such bite-sized, digestible drops that you don't even realize you're being poisoned. In the moment, it just sounds like life. Credit cards get declined. Paperwork gets lost. Kids get sick. Moves get delayed. It's when the pieces are strung together that you start to see the larger pattern.
Later that fall in 2016, my cousin and I were catching up when I told her about how my future employer had sent me money to help her ahead of her move. Highly skeptical from the jump, my cousin overlooked my eye roll, went straight to Google, and almost immediately found an article about a person who claimed to be a deaf woman and scammed sitters on Care.com. My stomach dropped. As much as I wanted to be right, it only then occurred to me that $4,000 was kind of a lot of money to wire to a young babysitter you'd never met.
Luckily, my bank canceled the fraudulent check immediately. With the support of my cousin and mom, I informed the Care.com user that I had voided the check and would not be working with them. The alleged assistant then accused me of trying to take the money and run, but when I promised that my (nonexistent) uncle in the FBI would investigate the validity of the check, I never heard from them again. Still, I felt flattened and humiliated. Why hadn't I questioned being offered the job without so much as an interview? Why couldn't the woman just order the stuff she needed herself? (Mind you, Amazon wasn't the mammoth, go-to e-retailer it is today.) I swiftly tried to forget the whole thing and moved on with my life. But had my experience been showcased on a global stage in dozens of viral articles, tweets, and on millions of screens, like that of Rachel's, I wouldn't have had that luxury.
Enough years have now passed that I can comfortably watch shows and films like Inventing Anna, The Dropout, WeCrashed, and The Tinder Swindler. But I still feel that familiar thump in my gut when I see the look on the victims' faces as they realize what has happened. I catch a glimpse of the parallel universe in which I actually bought those items and reimbursed the $4,000 to the Care.com user, losing my own money and potentially becoming an accomplice in money laundering. I picture the buzzy Netflix series where I'm portrayed as a ditzy 20something girl whose immaturity led to obviously avoidable fraud and destitution. Audiences would probably cringe and laugh at my gullibility while admiring the ingenuity of whoever sat at the other end of my texts. They certainly laughed at Inventing Anna's portrayal of Rachel as the vapid wannabe influencer, even though the whole experience took a heavy toll on the real Rachel's mental health. "It was destabilizing to have been so wrong about someone I trusted," Rachel revealed in a Time article detailing her experience. I can relate. My confidence in strangers is irrevocably shook. Any email from an unknown source gets deleted. Any unknown call gets ignored. I don't even stop for people holding clipboards on the street.
Shows like Inventing Anna spotlight pseudo-glamorous existences and delusional confidence, idolizing perfectly crafted personas and producing catchphrases and other infectious fodder ripe for TikTok trends. We love the swagger that comes with being bold enough to fool people and overlook how easily we could become the so-called fool. It feels safer to stay on the side of superiority, protecting our egos from the possibility that we could be scammed too. But scammers don't play on your intelligence. They play on your emotions. More attention, consideration, and empathy should be given to the innocent victims of said scams and the ways in which they're financially and mentally impacted. Unless we start to see the reality of what these victims go through—the debilitating debts, the publicly sullied reputations, the lifelong trauma—we will always separate ourselves from the victims, assuming that we're the exceptions and subsequently letting our guards down. And you know who loves a person with a lowered guard? A scammer.
This content is created and maintained by a third party, and imported onto this page to help users provide their email addresses. You may be able to find more information about this and similar content at piano.io
Most Related Links :
usnewsmail Governmental News Finance News