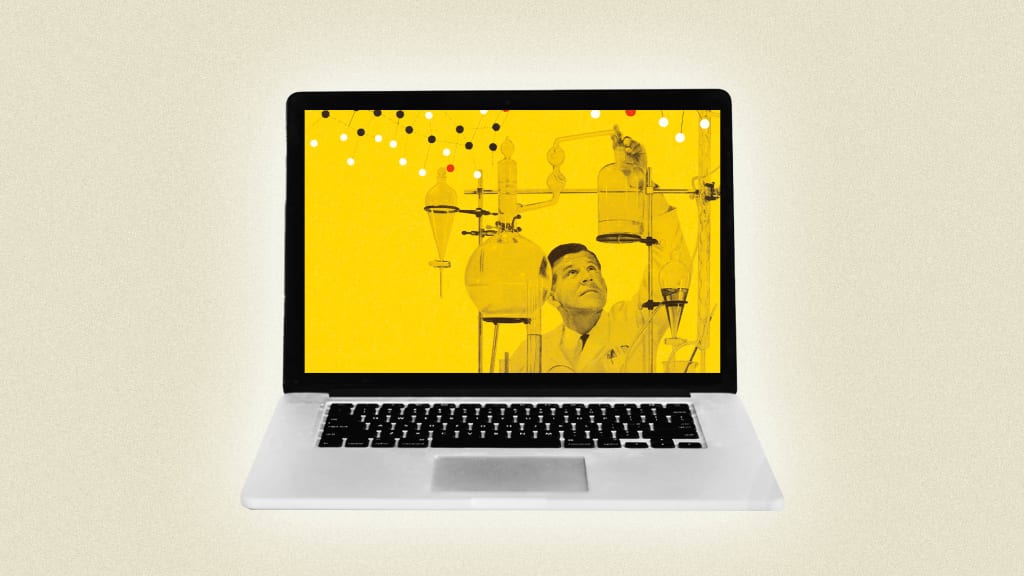 You probably don't need research to tell you that screen time shot up during the pandemic, with streaming services and on-demand content seeing the biggest bumps in viewership. Most of us experienced these changes firsthand, and now that restrictions are easing scientists think we'll never quite go back to our old viewing habits. 
More time spent with alternatives to traditional TV is here to stay. So why not make the most of it? YouTube may be a wild bazaar of every kind of content under the sun, but it's also home to plenty of channels that can enlighten as much as they entertain. 
And if you need help locating the kind of channels that actually make you smarter, Brian Feroldi can help. The financial writer recently tweeted out a request for the best YouTube channels for learning to his more than 160,000 followers, generating a lively discussion of the best brain-building content on the platform. 
If you're looking to swap a little mind-rotting Netflix for something more educational, here's what the crowd recommended. 
1. Kurzgesagt 
Engineer @Simon74434974 was the first of many to recommend the videos from German animation studio Kurzgesagt, calling them "bite size and visually pleasing explanations of hard topics and big questions." Måx describes their work as "optimistic nihilism videos with great animation." I'm personally not 100 percent sure what that means but it sounds interesting. 
2. RSA Animates 
Brit Lee Evans took the opportunity to recommend RSA Animates, explaining "The Royal Society of Arts here in the UK had a series… of short talks on important subjects presented in a way that makes it easier to follow (animated sketches with voiceover)." Ahmed S immediately chimed in to agree, "RSAnimates is great."
3. Talks at Google 
Engineer @investing_lion's pick was "Talks at Google," particularly their series with great investors. Chintan Chheda declared the eclectic channel his favorite. 
4. Eddie Woo
Struggling with math or trying to help a student who is? Then multiple respondents agreed that Australian math teacher Eddie Woo is your guy for easy-to-understand explainers. "Eddie Woo explains Math fundamentals great way!" raves Raj Vadheraju. 
5. Veritasium 
More interested in science? Then check out Veritasium from physics PhD Derek Muller, which was probably the most recommended channel of all. "@veritasium is one of the best for physics," insists Divyang Patel in one of many such recommendations. The channel's nearly ten million subscribers clearly agree.
6. Smarter Every Day 
Another repeatedly recommended science focused channel is Smarter Every Day from engineer Destin Sandlin. Blake Hodge declares the channel "one of the best for all sorts of topics, mostly science related" and highlights its vast library of "nearly 10 years of content."
7. Coin Bureau 
There were plenty of recommendations for crypto focused channels throughout the thread (which I personally do not have the expertise to vet) but the most frequently and enthusiastically mentioned was probably Coin Bureau. "If you're into fundamentals of cryptocurrencies. Unlike 99% of the crypto youtube channels, it is like an online university. No BS," claims NCK.
8. The Huberman Lab
9. Ali Abdaal 
Lots of users included Ali Abdaal on their lists of recommended channels but none of them explained what was so awesome about the channel, so I'll let Abdaal's 'About' page explain what he's offering: "I'm a Cambridge University medicine graduate, and on this channel we create content that helps people lead happier, healthier and more productive lives with the overall aim of helping people do more of what matters to them." 
10. Vox 
In terms of general interest channels, the most mentioned by far was Vox, which offers everything from easy-to-digest explainers to help you make sense of the news to deep dives into forgotten nuggets of history.
What channel would you add to this list?
Most Related Links :
usnewsmail Governmental News Finance News