Entrepreneurs
Amazon Just Quietly Added Its Single Most Important Feature Yet. It's Going to Save You a Lot of Money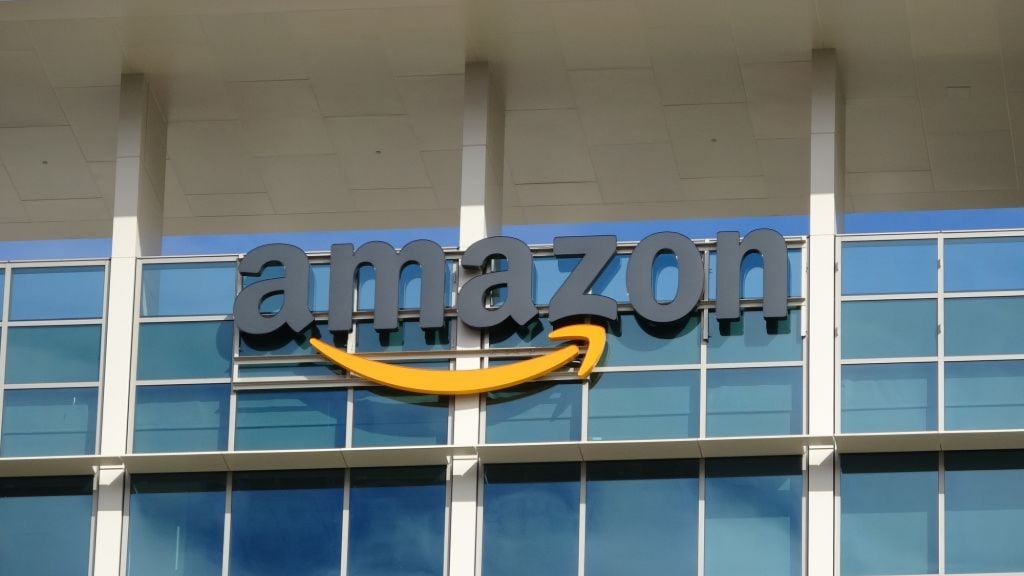 When it first launched, it was nothing short of revolutionary. Waiting days or weeks for stuff to be shipped to you was one of the biggest barriers to buying things online. Amazon Prime solved that problem.
Now that the company has more than 150 million Prime subscribers, it's quietly introducing a new feature that might be an even smarter idea than the original. Known as "Buy with Prime," Amazon will allow online retailers to sell things on their own website, but take advantage of the benefits of Amazon's massive fulfillment service. As a customer, you'll get the same Prime benefits as you do when you shop on Amazon's website.
If you use Amazon a lot, the fact that Prime gives you free one and two-day shipping is a pretty good deal in and of itself. There are other benefits, but the shipping thing is what people really care about. And, since all of your payment and shipping information is already stored with Amazon, you just click a button and stuff shows up at your door. 
It's also a pretty good deal for Amazon since Prime members are more likely to start their online shopping at Amazon.com instead of looking elsewhere. That means they spend a lot more money on a regular basis.
But, contrary to popular belief, Amazon isn't the only website on the internet that will sell you things. There are millions of websites, some of which might have things you want to buy. It's just that almost none of them are as convenient as buying from Amazon. "Buy with Prime," solves that problem. 
Here's why this is so brilliant: Contrary to popular belief, selling things online isn't how Amazon makes most of its money. Amazon makes most of its money selling cloud computing services to other companies. 
Known as Amazon Web Services, this business makes up more than half of the company's profits. That's impressive for something that exists entirely because someone had the foresight to take one of Amazon's biggest expenses and turn it into a way to generate revenue.
The same thing is true for Amazon's fulfillment network. Amazon has spent billions building out its distribution centers and delivery capabilities in order to offer free shipping to its Prime members. The vast majority of products ordered on Amazon.com today aren't delivered by third-party shippers like UPS, they're delivered by someone driving a van with the Amazon Prime logo on the side. 
For that matter, the majority of products ordered on Amazon.com aren't sold by Amazon. They're sold by third-party sellers, many of whom use what's called "Fulfilled by Amazon." Sellers pay to have their products in Amazon's distribution centers and delivered by its drivers. 
But there are trade-offs. Obviously, Amazon's website is a great place to find customers since it's a far larger website than most sellers will ever have on their own. 
On the other hand, on Amazon, your product is just one of millions, and the customer experience is whatever Amazon decides. Not only that, if your product sells really well, Amazon will know about it and might decide to introduce one of its own.
As a result, you might decide that selling things directly on your own website would be better. That means building a website with an online storefront, handling credit card payments, packing and fulfilling orders, and having them delivered to customers. It can be a lot for a small business. 
Right now, there are other options for that, mainly Shopify–which allows sellers to build their own online shop that matches their brand and provides a customized experience. It also offers payment and order management services that are affordable and easy to use. It's why Shopify has been growing so quickly, a fact Amazon has certainly noticed. 
Buy with Prime is clearly targeted at sellers that are using Shopify to offer customers a better experience. What Shopify can't do is manage your entire order fulfillment and distribution operation. It certainly can't match the scale and reach of Amazon's operation. 
Amazon is taking the same successful approach that worked with AWS and applying it to online shopping by letting sellers take advantage of its massive fulfillment operation for products they sell on their own website. Customers can simply click on a "Buy with Prime" button, pay with their payment information stored with Amazon, and have it delivered in one or two days for free.
Obviously, Amazon will take a cut of those transactions, and charge sellers for using its various fulfillment services. In that sense, it doesn't matter to Amazon whether you sell on its website or your own. You can build the shopping experience you want for your customers, and pay Amazon to handle the rest. That's brilliant. 
Most Related Links :
usnewsmail Governmental News Finance News