Entrepreneurs
More Than Half of Working Americans Enjoy Commuting, Surprising Survey Shows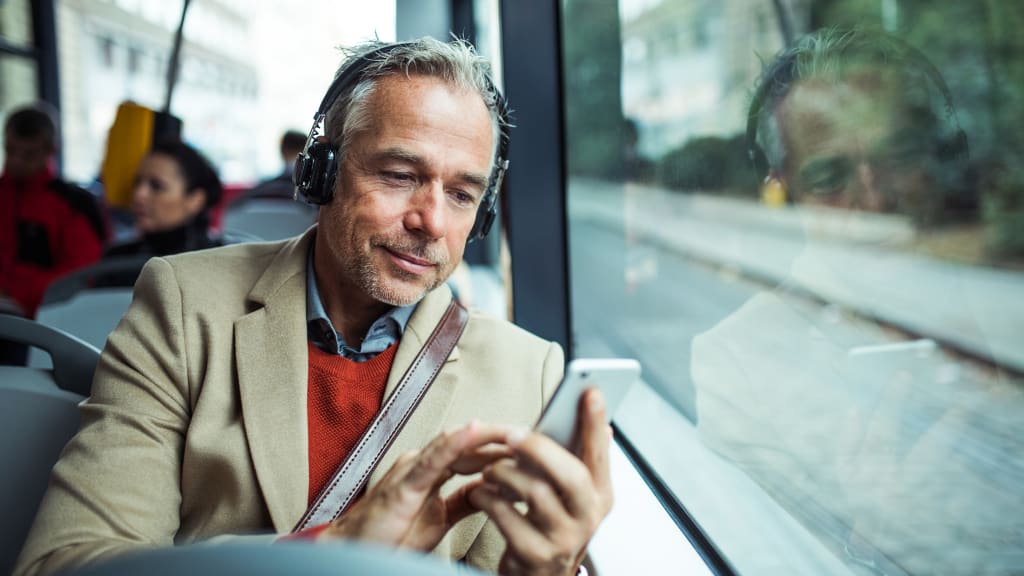 Just over half of employed Americans enjoy their commute to work. Those are the surprising results of a new survey by the auto insurance website compare.com, which surveyed 1,010 people with jobs. Asked whether they considered their commute "a positive or negative part of your workday," 51 percent said it was either slightly or very positive and 28 percent said it was neutral. Only 21 percent considered it negative.
That's pretty surprising, given how much people tend to complain about their commutes. It also seems to contradict multiple studies that have shown in the past few years that a long commute can come at the cost of the commuter's quality of life. But those studies were conducted before the pandemic, and it's a different world now. Here's are some other findings.
1. Employees get time to prepare for–and unwind from–the workday.
When asked, "How important is commute time to having a good work day?" only 9 percent said it didn't matter. An astonishing 91 percent reported that it was at least slightly important, and 38 percent said it was either very important or extremely important.
Why did they value it so much? Fifty-three percent said it gave them time to prepare for the day. Half of respondents said they appreciated the alone time and 48 percent said they liked having time for reflection. And 41 percent said they used that time to unwind from the day before arriving home. One in five respondents–apparently those who carpool–said that commuting gave them a chance to catch up with co-workers.
2. Commuters can be highly productive.
What do people actually do during their commutes? A surprising number are using that time productively. While more than 70 percent of respondents said they listen to music while commuting and 34 percent said they just sit in silence, most are using at least some of that time for self-improvement, to challenge their minds, or to get work done. Thirty-eight percent spend their time listening to podcasts, and 28 percent listen to audiobooks. Eighteen percent say they use the time to catch up on work emails or texts, and another 18 percent use the time to catch up on work calls. Fifteen percent use the time for personal emails or texts, and 17 percent use it for personal emails or texts.
Ten percent say they use the time for reading–presumably they're public transportation commuters. And 7 percent say they spend their commuting time catching up on work.
3. People with long commutes love their jobs.
More than two thirds of respondents had commute times between 15 and 59 minutes. Nine percent said they had no commute at all, and 10 percent said their commutes were longer than an hour. But those few who had one hour or more commutes were also the likeliest to report themselves very satisfied with their jobs, with another 30 percent saying they were somewhat satisfied. Only 1 percent of those with long commutes said they were not at all satisfied with their jobs.
My guess is that these responses mean people are willing to take on long commutes to a job they really like, not that the commute itself enhances the job. In these days of a tight labor market and the increasing availability of remote work, someone who commutes an hour or more to work almost certainly has other options. Respondents with the longest commutes were also likeliest to say they had good work-life balance.
4. But they might still switch jobs for a shorter commute.
As if to prove that last point, respondents also showed their willingness to change jobs in order to spend less time traveling to and from work. Of those with an hour or longer commute, despite their job satisfaction, 89 percent said they were at least somewhat likely to look for a new job with shorter commute time. And 79 percent of those with 30 to 59 minutes of commute time said the same. But even among those with less than half an hour of commute time, 48 percent said they were at least somewhat likely to seek a job with a shorter commute. Overall, Millennials were the likeliest to seek a new job in order to reduce their commute time.
It seems paradoxical. Even though employees say they enjoy their commutes and can use that time productively, they still want to do less commuting. And with nearly every company in America eager to hire, chances are your employees can find another job closer to home. While you can't move your office closer to them, you may be able to offer more opportunities for remote work, more flexible work hours, stipends for things like co-working spaces or remote work equipment, and commuter benefits such as transit passes stipends for vehicle costs. In today's tight labor market, all those options are worth considering.
Most Related Links :
usnewsmail Governmental News Finance News