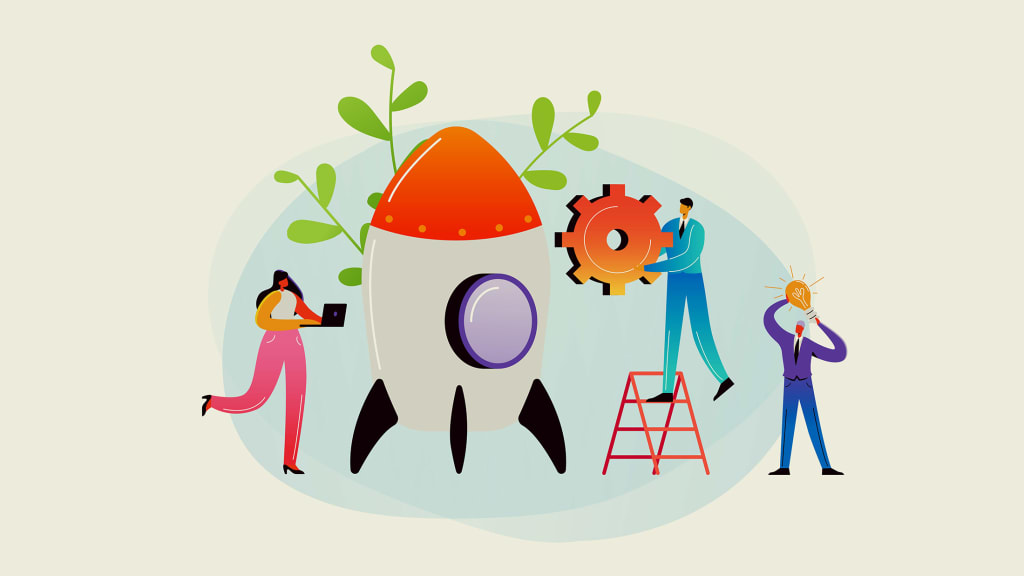 My daughter is starting her own company this week, and I've taken a role as her investor and advisor. She's not quite at the high-growth stage of her entrepreneurial career, but she's launching something more than a lemonade stand or some other kind of friends-and-neighbors business.
In fact, friends and neighbors are something we're going to avoid completely. Why? Because if you're selling your new startup's product to friends, neighbors, family, colleagues, and other close contacts, you're setting your business up for death by a million false positives.
It's a strategy I see far too often with first-time entrepreneurs, whether it's a fresh-faced kid still in college or a corporate veteran going out on their own after decades of watching specific industry problems continue to remain unsolved. 
Selling into your own network is always a bad idea waiting to happen. I've given this a lot of thought. Here's my best advice on it.
Your startup should think globally and act globally.
Don't confuse a startup with a local business. Like those bumper stickers you see on the vehicles of people who want to signal their higher purpose in life, the goal of any local business is to think globally and act locally. Local is the lifeblood of brick-and-mortar shops, restaurants and bars, services like home repair, and other small business ventures. 
The advice to sell your new startup's product into your own network is an artifact from a less-connected time. And as the Internet enabled our networks to reach beyond our physical location, that advice evolved with it: Sell into your LinkedIn, your Facebook, the associations you belong to, and the clubs you've joined. Maximize those existing connections.
Don't get me wrong. I don't hate this strategy in a vacuum. There is a lot of experimentation and learning that can come from testing your pitch with close contacts. Just keep in mind that what those results mean in terms of your eventual success is always going to be skewed, because those people want you to succeed. 
And it's not that the rest of the world–including the target market that's going to make you a sustainable, scalable business–does not want you to succeed. It's that they don't care about your business until you make them care. And if you're selling to people who already care about your success, you're not getting any sense of what's going to make your target customer buy your product.
It's like an echo chamber, but with profit instead of praise.
I've been down the mirage path, I'm not walking it again.
With my latest project, Teaching Startup, I made a conscious effort to keep the project off the radar of my personal local and online networks. I didn't send invite links to anyone who already knew me, I didn't post my launch day notice on my LinkedIn or my Facebook, and I didn't enlist friends, family, or colleagues to help me spread the word.
In fact, I had a couple of friends who found and paid for the product because they truly wanted the product. I gave them their money back. 
And yes, a part of my brain was screaming that I was purposefully kneecapping my own progress. What if one of my connections opens up another connection to a person or entity that can provide a windfall of customers and revenue and brand awareness? All it takes sometimes is that one lucky break, right?
But how do I replicate that one lucky break? I'm not in this for the satisfaction of some quick success followed by the constant struggle of trying to figure out how to repeat that quick success when I already know the reason for that quick success was "Those people like me."
I like to think I'm likable. I'm not billion-dollar-valuation likable.
So instead, I marketed to only those prospects who would buy for the right reasons–they actually wanted what the product offered. I anonymized myself as much as I could, let the merits of the product speak for itself, and then launched.
Who knows? The initial success I could have achieved by leaning into my personal network might have been twice as big as what I got. But you know what? The initial success I did achieve is repeatable. I can learn from it, build on it, and grow with it. 
That's how you ultimately get your startup to the next level, when people buy your product because of what it is, not because of who you are.
Most Related Links :
usnewsmail Governmental News Finance News