Market
Top Robotics Stocks for Investors to Consider | INN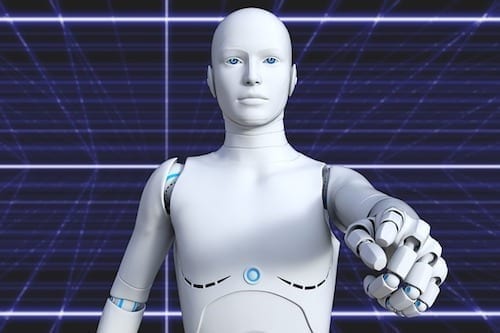 What are the top robotics stocks? Here's an overview of seven companies in the space that tech investors may want to consider.
It's no surprise that the top robotics stocks are gaining attention. According to Mordor Intelligence, the global robotics market was valued at US$27.73 billion in 2020.
The firm estimates that the robotics industry will reach US$74.1 billion by 2026 on rising demand for industrial robots.
The automotive industry is seen as the biggest sector in this market. For example, in April 2020, BMW (OTC Pink:BAMXF,ETR:BMW) signed an agreement with KUKA (OTC Pink:KUKAF,ETR:KU2) to buy around 5,000 robots for the carmaker's new production lines and factories around the world.
The medical and service robot segments are also contributing to the overall growth in this sector. Surgical robots are increasingly being used in a variety of surgery types, from cardiac to spinal, allowing for better patient outcomes.
The use of service robots — vacuuming and floor-cleaning robots, lawn-mowing robots and entertainment robots — increased by 34 percent to more than 23.2 million units sold in 2019.
Which top robotics stocks to consider?
The Investing News Network is providing an overview of seven top robotics stocks that trade on North American exchanges. With the global robotics industry primed for massive growth in the coming years, the time is ripe for investors to jump into this space.
The top robotics stocks below were compiled using TradingView's stock screener and are listed in alphabetical order. All numbers and figures were current as of August 30, 2021.
1. ABB (NYSE:ABB)
Share price: US$37.50; market cap: US$75.23 billion
First on this top robotics stocks list is ABB, a leading power and automation technology company with a robotics and discrete automation division that offers machine and factory automation solutions, as well as a suite of wide-ranging robotics solutions and applications.
The company's new robotics manufacturing and research facility in China is expected to open in 2022. China represents the world's largest robotics market.
2. AeroVironment (NASDAQ:AVAV)
Share price: US$102.63; market cap: US$2.55 billion
AeroVironment is a technology solutions provider with an advanced portfolio of unmanned aircraft systems. The US Department of Defense and allied military services are active consumers of the company's battery-powered, hand-launched unmanned aircraft systems.
The company recently received US$9.8 million in awards from the NATO Support and Procurement Agency under a multi-year contract with a potential value of US$80 million.
3. Brooks Automation (NASDAQ:BRKS)
Share price: US$85.15; market cap: US$6.33 billion
Brooks Automation makes robotics and handling solutions for the semiconductor industry, and has diversified into the life science market as well in recent years. Founded in 1978, the company's large semiconductor segment represents about 56 percent of its revenue, and year-over-year revenues from its semiconductor business grew by 11 percent in the first quarter of 2020.
4. Cognex (NASDAQ:CGNX)
Share price: US$89.59; market cap: US$15.83 billion
Top robotics stock Cognex is an industrial automation play that provides machine-vision products that obtain and analyze visual information in order to automate tasks where vision is needed. Cognex also operates through machine-vision technologies, which are used to automate the manufacturing and tracking of discrete items, including mobile phones, medications and automobile tires.
Cognex has partnered with Cobot Nation, an industrial automation company, to combine Cognex's machine-vision technology with Cobot's collaborative robots.
"We are thrilled to be partnering with Cognex, bringing their expert machine vision technology to our cobots and furthering the capabilities and functionality of our services. Cognex vision systems are of the highest quality, and we are excited to offer them as an integral part of our fleet system. We have the arms and the best partner with the eyes," said Gil Mayron, founder and CEO of Cobot Nation.
5. Rockwell Automation (NYSE:ROK)
Share price: US$325.18; market cap: US$37.73 billion
Rockwell Automation provides industrial automation power, control and information solutions through two segments: architecture and software, and control products and solutions.
The former involves various hardware, software and communication components of the company's integrated control and information architecture, while the latter offers products that perform control disciplines and application monitoring.
6. Teradyne (NASDAQ:TER)
Share price: US$123.56; market cap: US$20.38 billion
Next on this top robotics stocks list is Teradyne, a leading provider of automated test equipment that has made a move into the robotics market with several strategic acquisitions, including Universal Robots, Energid Technologies and MiR.
Teradyne is working to build "the world's largest collaborative robotics hub" in Denmark. The project is expected to cost US$36 million to bring to fruition.
7. Textron Systems (NYSE:TXT)
Share price: US$71.94; market cap: US$16.12 billion
Last on this top robotics stocks list is Textron Systems, a global leader in unmanned air, surface and land products, plus services and support for the aerospace and defense industries.
Textron is working with Howe & Howe Technologies to develop an advanced small ground robotic vehicle; it has a high-torque, hybrid diesel-electric drive, along with tracks designed to operate in tough terrain and complex and confined locations.
This is an updated version of an article first published by the Investing News Network in 2018.
Don't forget to follow us @INN_Technology for real-time news updates!
Securities Disclosure: I, Melissa Pistilli, hold no direct investment interest in any company mentioned in this article.
Most Related Links :
usnewsmail Governmental News Finance News