Health
A Great Barrington school turns a guano crisis into an embrace of its cliff swallow colony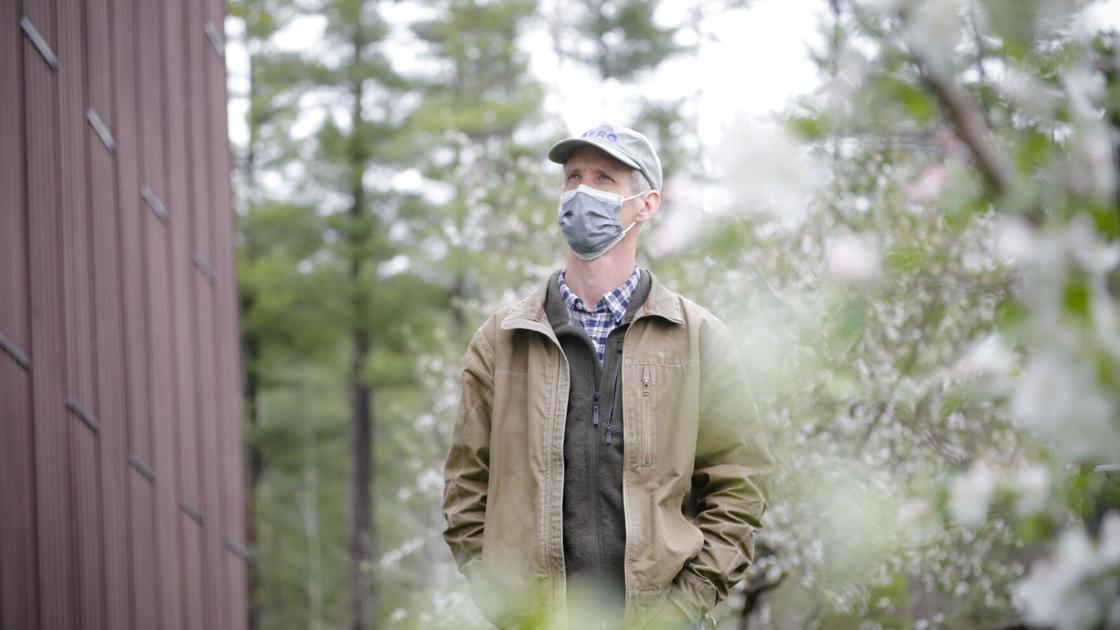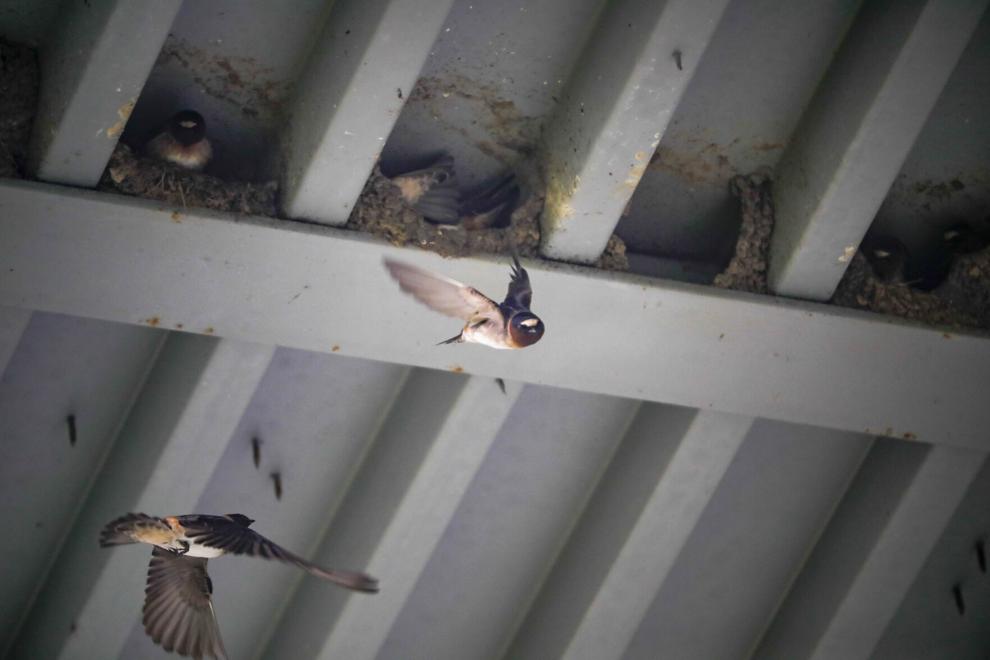 GREAT BARRINGTON — The colony of cliff swallows swoop and sing around the eaves, having nested snugly in perfect rows on every l-beam.
A house sparrow here perches on the roof, waiting to dive into mud nests and oust their rightful owners.
There are well over 100 nesting pairs in this colony at the Daniel Arts Center at Bard College at Simon's Rock, having returned last week from wintering in South America.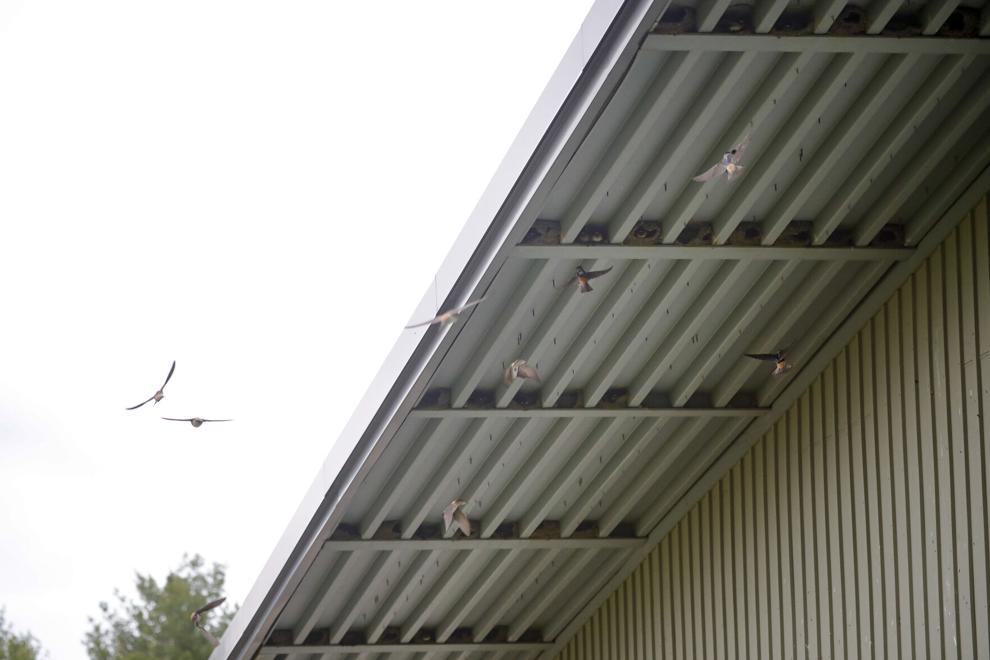 It is thought to be the largest in Massachusetts, possibly in New England, in an area where the species is declining in numbers.
Cliff swallows are also known as "eaves swallows," since they are "cavity nesters" that also like to build their mud dwellings under bridges and culverts, and live in greater numbers in the American west and midwest.
Word of this Simon's Rock colony spread amid a guano crisis about five years ago. The extent of bird droppings splattered across the building entrance, and expansive studio windows was irksome.
This prompted the installation of netting in the eaves above the entry, keeping the swallows limited to the other eaves.
It also got the attention of those who wanted to study the birds, including Shelburne Falls-based wildlife biologist Mara Silver, of Swallow Conservation. Silver is monitoring 12 out of 15 cliff swallow colonies in the state, including eight throughout the Berkshires.
Making it inviting
On an overcast Tuesday, standing beneath row after row of nests, are Simon's Rock biology major Teddy Driscoll, 19, and Tom Coote, director of the school's Environmental Research Center. Driscoll and other students have been studying the birds, a protected species that is diminishing in New England for a variety of suspected reasons. Driscoll explained that the decline in insect populations is one likely culprit for the diminishing cliff swallow numbers. The birds are aerial insectivores, meaning they catch bugs as they fly.
The cliff swallow project has set off a shift on campus to align ethos with action around its natural environment to protect habitats and help critters, Coote said. This early college campus off Alford Road features 275 acres of woods, meadows and wetlands.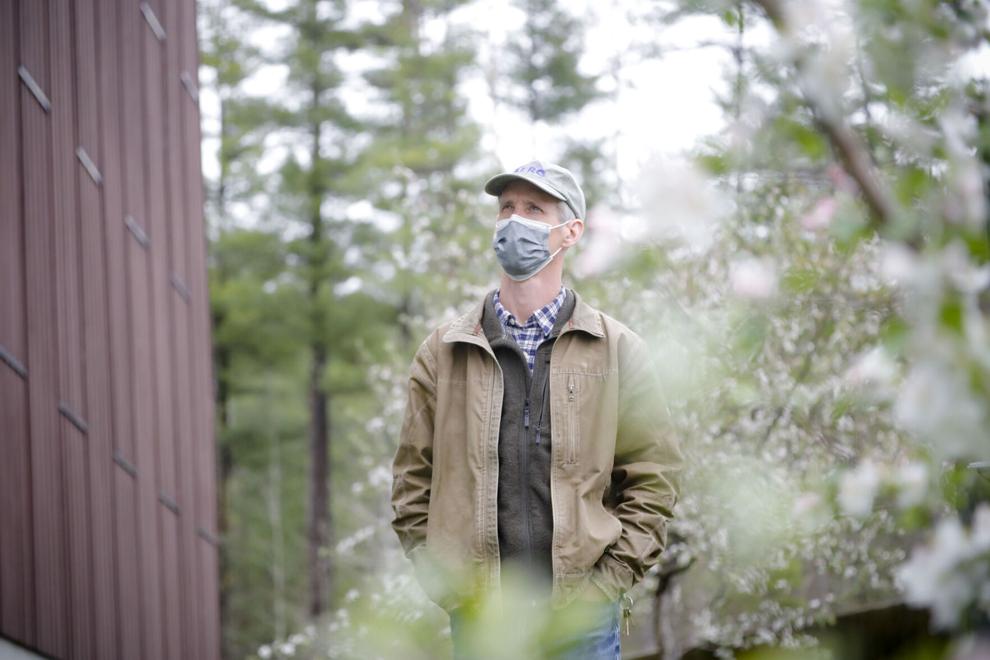 Students are also studying pollinators and other struggling species like bats. This now means change.
"There is a conversation on campus about reducing mowing significantly, and replacing some of these open fields with pollinator flower fields … and removal of dams … and restoring the stream that runs through campus," Coote said. "We've never done this before."
As for the swallows and their droppings, Driscoll points to priorities, suggesting the netting can be removed and possibly the birds can be encouraged to move to the other side of the building.
"It's balancing how much do you want your pretty, protected species, versus bird [droppings] all over your building," he said. "In my ideal world we would try to expand this nesting habitat to other buildings."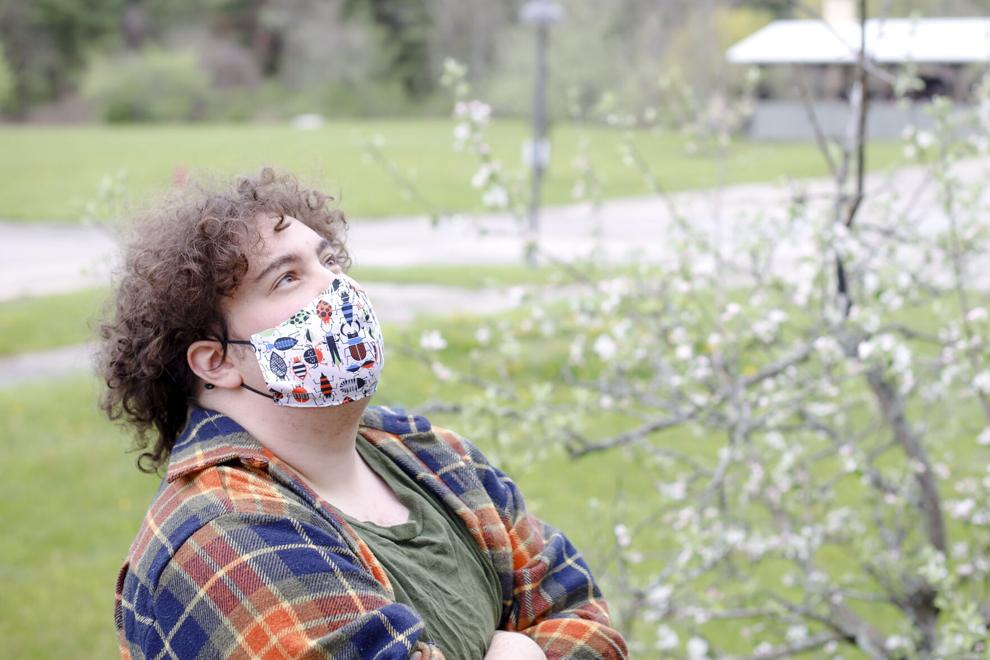 He'd also like to engage other students, as well as hire someone to manage the invasive house sparrows, which hail from Europe. It would mean the unpleasant business of bringing in an expert to shoot them dead, he added.
Silver, an independent wildlife biology researcher, wields data that show house sparrows can reduce the nesting success of the swallows by half.
She said one of the keys to keeping the swallows from disappearing is to manage the sparrows, which don't build their own nests, but usurp others.
"The swallows didn't evolve defenses to them because the [house sparrows] aren't native," Silver added.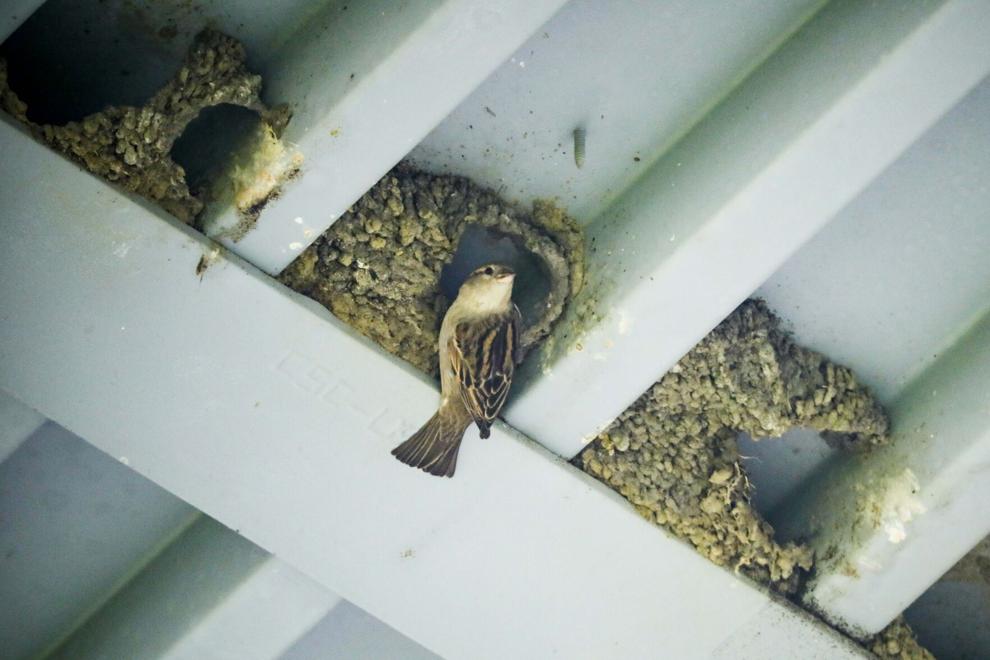 Silver says the way this colony tucked its nests into the eyebeams was "a happy accident."
"It's exactly what they like," she said.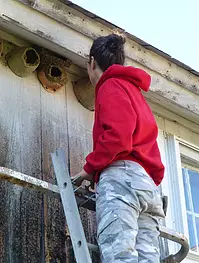 While cliff swallows are not listed as endangered, there is a downward trend that the state's ornithologist is aware of, said Silver, who makes and sells swallow nests to bolster colonies where nests tend to fall.
She says the decline is a probably combination of phenomenon that include climate change, diminishing agriculture, pesticides and forest growth.
She says her goal is to keep the species going strong by also monitoring numbers and making the habitat "as inviting as possible."
Driscoll, who is now talking to Coote about the swallows' in-air collisions, shares her passion.
"They're songbirds," he said. "They're gorgeous."
Most Related Links :
usnewsmail Governmental News Finance News