Health
Severe Water Cuts Are Coming for Arizona. The Rest of the Southwest Is Next.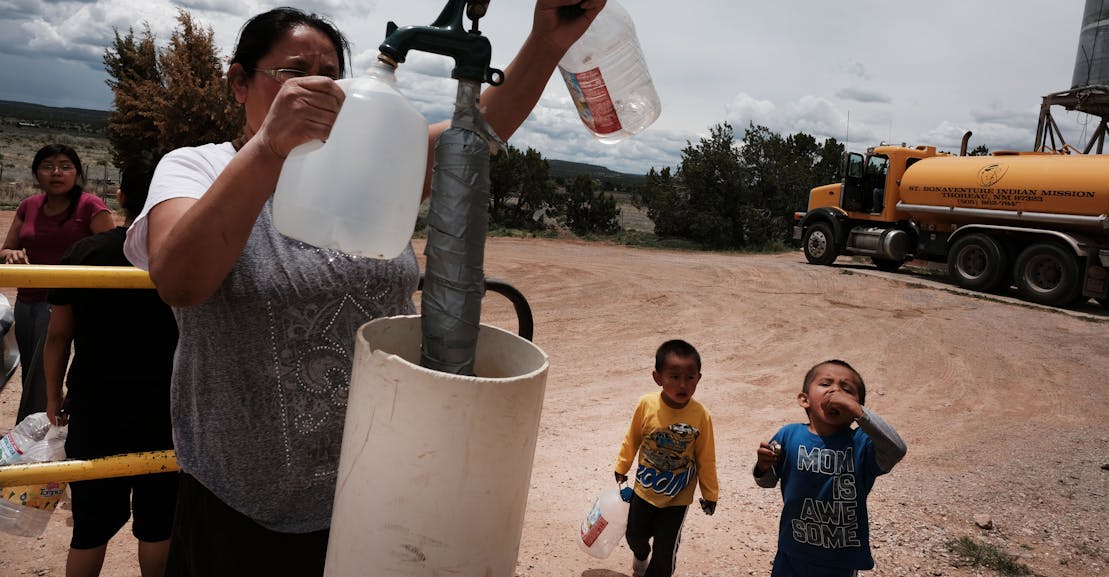 The affected tribal nations have made strides since then, particularly in the past decade, as they've sought to use their senior water rights status, granted to governments and companies with long-standing claims, to guarantee themselves a spot at the table. In the case of the crucial Drought Contingency Plan, the Colorado River Indian Tribes and the Gila River Indian Community both played central roles in ensuring enough water would be left in Lake Mead, something that CAP's general manager went out of their way to acknowledge at Thursday's meeting. That same day, the Navajo Nation's treaty-guaranteed Colorado River water rights were upheld by the Ninth Circuit, giving the nation a stronger foothold in future compact negotiations. 
There are now initiatives underway, such as the federal Interior Department's recently announced Drought Relief Working Group and the White House Council on Native American Affairs, that will seek to give these communities an elevated voice in drought and climate crisis negotiations, as well as plan drafting, over the coming years. Water use in the West is filled with bizarre stories of inequity—Nestlé, for example, getting caught going 25 times over its water allotment in California. 
Cuts have never been as simple as lowering everyone's water usage equally across the board. To actually be effective, these efforts have to take into account the communities that need and deserve to be brought up to level, while regulating those who have been siphoning too much. There's no perfect ending here, because these negotiations are a jagged affair. But there remains a chance at least to do right by those who need it most.
Most Related Links :
usnewsmail Governmental News Finance News