Health
This Could Be the Start of a Rural Anti-Fracking Coalition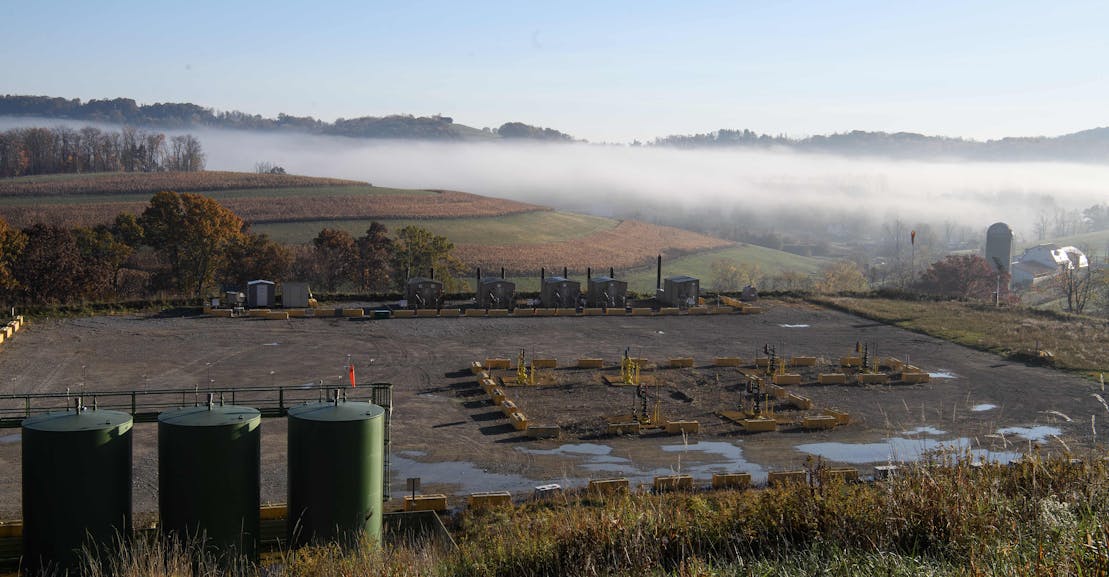 If anti-fracking activists articulated policies that harmonized with what people like George (white, land-owning, frequently leaning conservative) see as "rural values" (like the libertarian principle that one's home is one's castle and a belief in highly localized community control over anything that might affect that castle), they could, I believe, bring people like those in Greater Williamsport on board. This is in fact the approach, in admittedly a very different context, that many environmentalists support when it comes to Native nations: The management of resources on tribal lands should be Indigenous-led. Honoring private property rights and supporting locally led resource management is also a cornerstone of President Biden's new "American the Beautiful" conservation plan.
Rural Americans' and Native Americans' desire for sovereignty over land-use decisions regarding fracking stem from distinct, unequal, and troubled histories; to be clear, any such libertarian-environmentalist coalition against the fracking industry would be a very uneasy alliance, built on temporary overlap between groups whose interests may not align in any other way. (Notably, the same could also be said of rural landowners and the corporate power center of the Republican Party, who are united on little beyond culture wars.) But the fact that these two very different groups are demanding the same thing in their battles with petroleum companies highlights some broader truths about the fossil fuel industry: Contrary to oil and gas firms' pitch whenever they move into a new territory, they're not especially interested in helping the local population or respecting the land. Sooner or later, locals are going to find themselves fighting to maintain control over their ancestral homes against companies hell-bent on exploiting the earth and its inhabitants.
George isn't opposed to fossil fuel extraction per se, nor is he convinced that climate change is real. What he shares with many environmental justice and Native rights groups is a love for the land, a belief that people should have a say over land uses that impact them, and a grudge against the fossil fuel industry for trampling over people's right to self-determination. In what often feels like a literal battle to the death with petroleum companies, maybe environmentalists could work with that. And as the modern conservative movement has repeatedly shown, many political alliances have been built on less.
Most Related Links :
usnewsmail Governmental News Finance News