News
Land a Trophy With These Expert-Approved Fishing Reels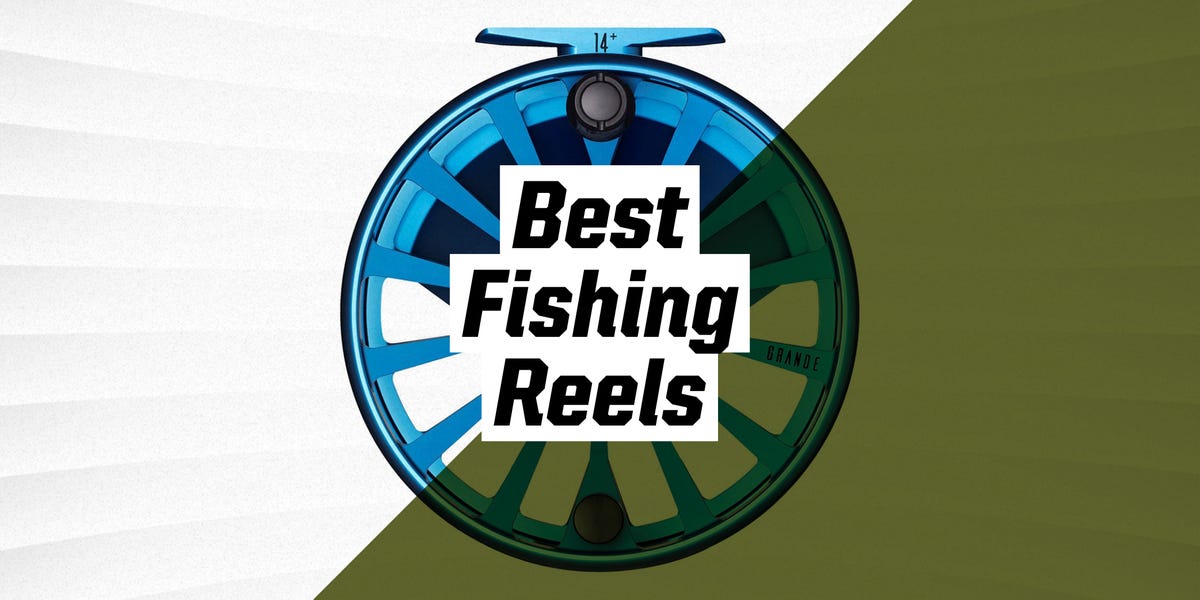 The first fishing reel was invented some 1,700 years ago, and yet somehow each season, gear manufacturers continue to come up with better, smoother ways to zip in line. The latest crop of reels is sleek, lightweight, and engineered for performance. We've compiled a handful of our favorites, along with a brief buyer's guide, to help you pick a surefire model for your next weekend on the water.
All Stocked Up: The Best Fishing Rods | How to Get Started in Fly-Fishing | Build a Fishing Tackle Cabinet
Types of Reels
There are three common types of reels—spinning, casting, and fly—that are made to pair with their matching rod styles. Explainers on the differences abound. But, put simply, spinning reels have a fixed spool around which a gear turns to take in line, and they're generally considered the most versatile, easy-to-use reel style.
Baitcasting reels, which are a bit harder to master, have a revolving, upward-facing spool that necessitates some thumb work to prevent tangling line into a bird's nest. But these setups generally improve casting accuracy, can accommodate heavier lines, and are better suited for wrangling overfed, hard-fighting fish.
Last are fly reels, which reside in an entirely different fishing universe. These reels primarily exist to hold line while you cast and then to exert drag, or line tension, should a trophy bolt with your fly. Fly reels come in various arbor sizes. The larger the arbor, the larger the spool, and the more line retrieved with each turn of the handle. And bigger fish necessitate larger arbors.
How We Selected
Over the past decade, I've fly-fished throughout the Lower 48 and in Alaska, and have written about the outdoors for publications including Field & Stream, Garden & Gun, Men's Journal, and USA Today. This list includes fly reels that I've tested at length, as well as spinning and casting models that have earned favorable reviews from expert sources, namely Field & Stream and Outdoor Life. I also read through customer comments on Amazon and on various message boards. The selection includes quality options from across the price spectrum, in spinning, casting, and fly styles.
---
Advertisement – Continue Reading Below
Best Do-It-All Fly Reel
Orvis Hydros
There are plenty of stellar fly reels out there, but the Hydros ranks among the best of the bunch when you consider value and quality. The relatively affordable model comes in five sizes, weighing between 4.7 and 7.7 ounces, and boasts drag settings that top those of other reels that cost twice as much. I've fished with a Hydros, in various sizes and iterations, for coho salmon in Alaska, hefty rainbows in Montana, and smallmouth in the Boundary Waters, and I've never regretted bringing one along. The thing just works.
Budget Fly Reel
Redington Behemoth
The Behemoth, a die-cast, large-arbor beast, packs serious stopping power thanks to its smooth disc-drag system. For all its many admirable tank-like qualities, it has only one minor drawback: The drag system is capped, not sealed, so you'll need to take doubly good care of it if you fish saltwater, to prevent corrosion and rusting. But this is far from a deal-breaker. If you can't bring yourself to shell out more than $100, choose the Redington Zero, a nearly indestructible, click-and-pawl fly reel.
Best Big-Game Fly Reel
Redington Grande
You need a big reel to handle big-game fish, but some of the most renowned saltwater and Spey options can set you back at least $500. The Grande is a deal in comparison, especially given its quality. Made of machined, stress-resistant aluminum, the Grande boasts a fully sealed, carbon-fiber drag system that will prevent saltwater-induced rust and corrosion. And, with as much as 50 pounds of drag pressure, it certainly has the brakes to bring in a wall-hanger.
Best Spinning Reel
Daiwa Ballistic LT
Designed for both freshwater and inshore salt, the Ballistic LT is a lightweight stunner: The 2500 size—perfect for bass, walleye, and small Northern pike—weighs just a smidge over 6 ounces, and all seven sizes of the sleek, high-density carbon reel have even, smooth drag.
Budget Spinning Reel
Shimano Sienna FG
The four-bearing Shimano Sienna FG will have you zipping in crappie and bluegills like a panfish champ, and though it's not exactly featherlight from 6.3 to 11.3 ounces, it promises not to fall apart after a season or two, as most value reels tend to.
Best Casting Reel
Abu Garcia Revo EXD
Don't let the kiddie-purple hardware dupe you: The Revo EXD is a serious casting machine, with as much as 20 pounds of drag and 11 corrosion-resistant bearings, which result in impressive smoothness. Plenty of anglers will balk at the price, and understandably so. But if you want a deadly accurate, big-distance casting reel, the 6.8-ounce aluminum Revo EXD fits the bill.
Budget Casting Reel
Abu Garcia Black Max Low-Profile
A solid, down-market alternative to the Revo EXD is Abu Garcia's Black Max, a beginner's favorite for its relative ease of use and sturdy one-piece graphite frame.
J.R. Sullivan is a contributing editor for Field & Stream. His writing has appeared in The New Yorker, Time, Garden & Gun, and Men's Journal.
This content is created and maintained by a third party, and imported onto this page to help users provide their email addresses. You may be able to find more information about this and similar content at piano.io
Advertisement – Continue Reading Below
Most Related Links :
usnewsmail Governmental News Finance News