News
Self-driving electric buses are here, and they're cruising round Málaga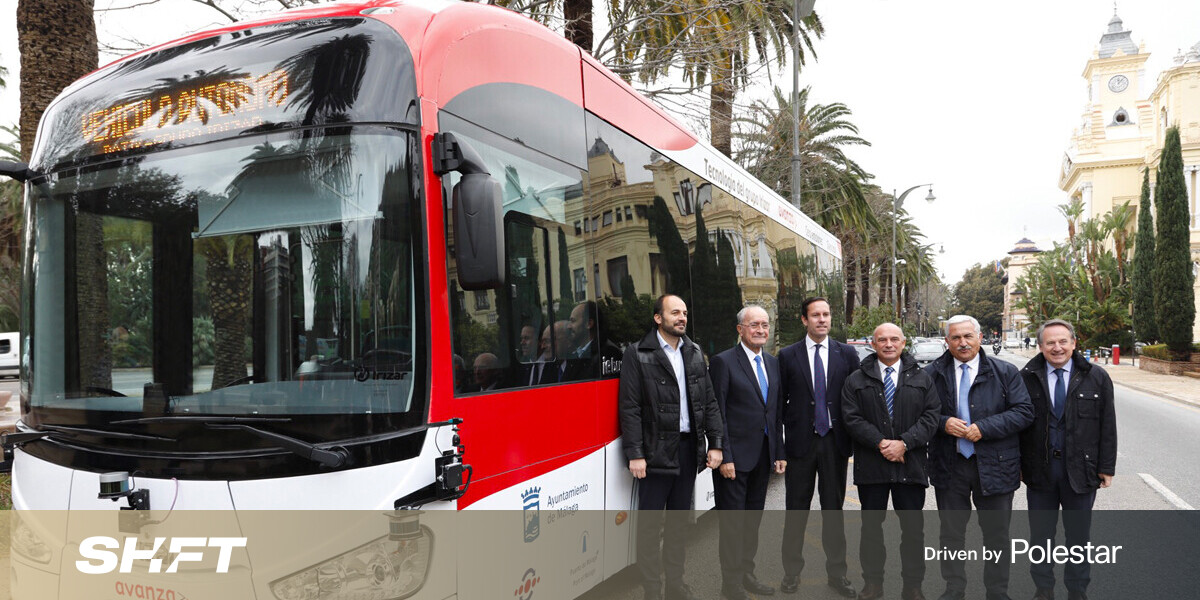 This article was originally published by Christopher Carey on Cities Today, the leading news platform on urban mobility and innovation, reaching an international audience of city leaders. For the latest updates follow Cities Today on Twitter, Facebook, LinkedIn, Instagram, and YouTube, or sign up for Cities Today News.
The Spanish city of Málaga has launched an autonomous electric bus service – the first project of its kind in Europe.
Looping around an eight-kilometer stretch of the city six times a day, the 60-seater bus is equipped with sensors and cameras that use artificial intelligence to improve its decisions based on data recorded along the route.
There is a driver at the wheel to take control if necessary, as Spanish law does not currently allow vehicles to operate without one.
A handful of European cities, including Copenhagen and Hamburg, have run trials involving eight-seater driverless electric shuttles, but this is the first time a regular-sized bus has been used.
"The bus knows at all times where it is and what is around it," said Rafael Durban Carmona, head of the southern division of Spanish transport company Avanza.
It can also interact with traffic lights that are equipped with sensors that alert the bus when they turn red, Carmona told Agence France-Presse.
The project stems from the AutoMost pilot program and is funded by Spain's Centre for Industrial Technological Development (CDTI), an agency that aims to develop technologies for the automation of vehicles in urban and industrial transport applications.
[Read: 
How do you build a pet-friendly gadget? We asked experts and animal owners
]
Avanza is working with 11 partners on the project, including the Irizar Group, and has also cooperated with the Polytechnic University of Madrid, Insia, CEIT-IK4 , and the University of Vigo.
Singapore
In March 2019, Nanyang Technological University, Singapore (NTU Singapore) and Volvo Buses launched the 'world's first' full-sized electric autonomous bus trials, and last month Singapore's first commercial driverless bus service was announced.
The service will cover two routes at Singapore Science Park 2 and Jurong Island over a three-month pilot, during which time data will be collected to assess the viability of the on-demand service as well as passenger safety and service reliability.
Singapore has been a key testbed in the development of driverless technology over the past five years.
In 2016, US software firm nuTonomy (later acquired by Aptiv and Hyundai Motor Group) launched the world's first driverless taxi trials in the city-state.
---
Do EVs excite your electrons? Do ebikes get your wheels spinning? Do self-driving cars get you all charged up? 
Then you need the weekly SHIFT newsletter in your life. Click here to sign up.
Published March 10, 2021 — 14:13 UTC
Most Related Links :
usnewsmail Governmental News Finance News