Tech
The best Microsoft Surface deals this Black Friday
When the original Surface was unveiled back in 2012, few could have predicted the way Microsoft has established itself as a hardware company. A decade later, there are loads of different devices to choose from, ranging from budget tablets to high-end convertible devices.
But whether you're looking for the flexibility of a 2-in-1, reliability of a regular clamshell laptop or even a folding phone, there's a Surface device that will suit your needs. To decide which is right for you, see our full guide to the best Microsoft Surface.
Two devices you won't find there yet are the Surface Pro 9 and Surface Laptop 5, but these are relatively minor updates for most people. It also means older models are heavily discounted, but two of the many great Surface deals available right now.
That's due in part to it being Black Friday season. The day itself is 25 November this year, followed by Cyber Monday on 28 November. However, most of the best deals are live now, and many retailers guarantee they won't go any lower.
Best Surface deals in the US
Microsoft Surface Laptop 5
1
From: Amazon
Was: $1,299.99
Now:
$999.99
($300 off)
The Surface Laptop 5 has only been available for a few weeks, but there are already discounts of up to $300 at Amazon, the Microsoft Store and Best Buy.
Microsoft Surface Pro 9 (256GB)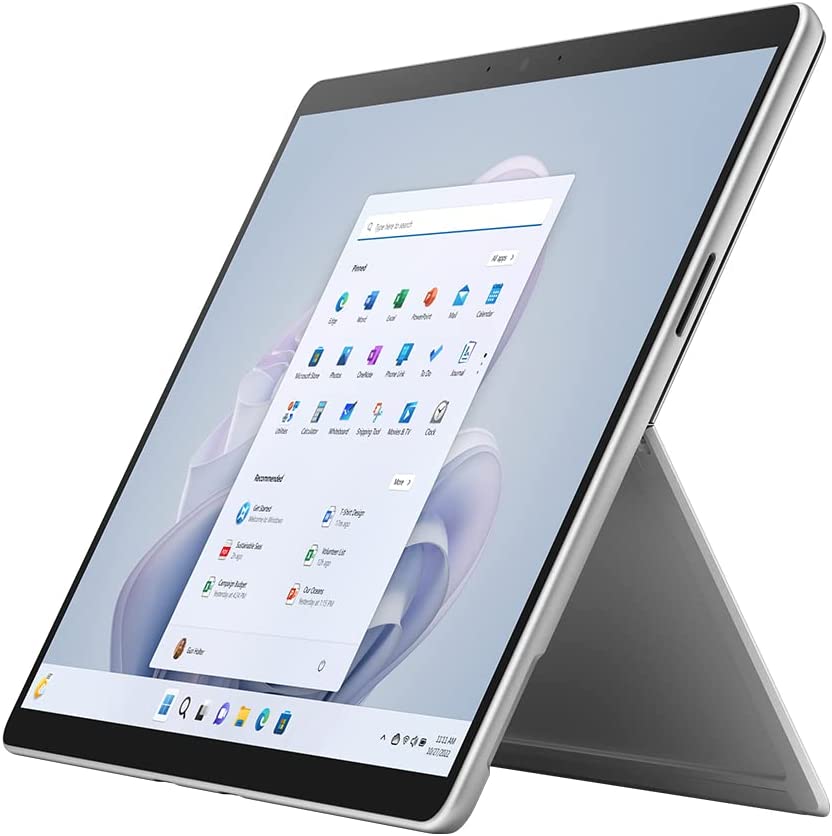 2
From: Amazon
Was: $1,099.99
Now:
$1,029.58
($70.41 off)
Amazon already has discounts on Intel models of the new Surface Pro 9, with savings of up to $200.
Microsoft Surface Laptop Studio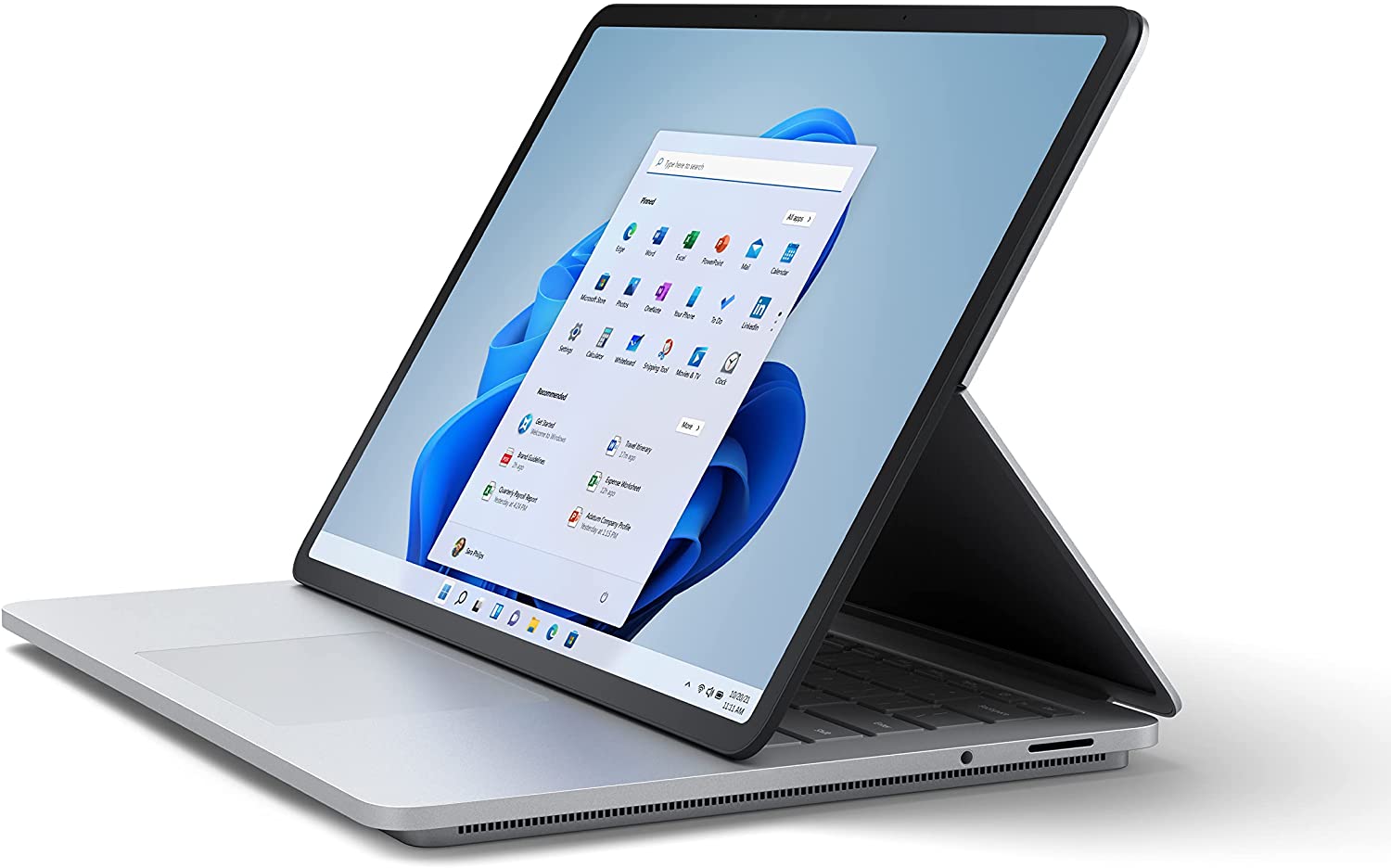 3
From: Amazon
Was: $1,599.99
Now:
$1,344.98
($255.01 off)
There's been no new Surface Laptop Studio this year, so the original model remains the latest and greatest. With a significant discount, it's much more appealing than at launch.
Microsoft Surface Laptop Go 2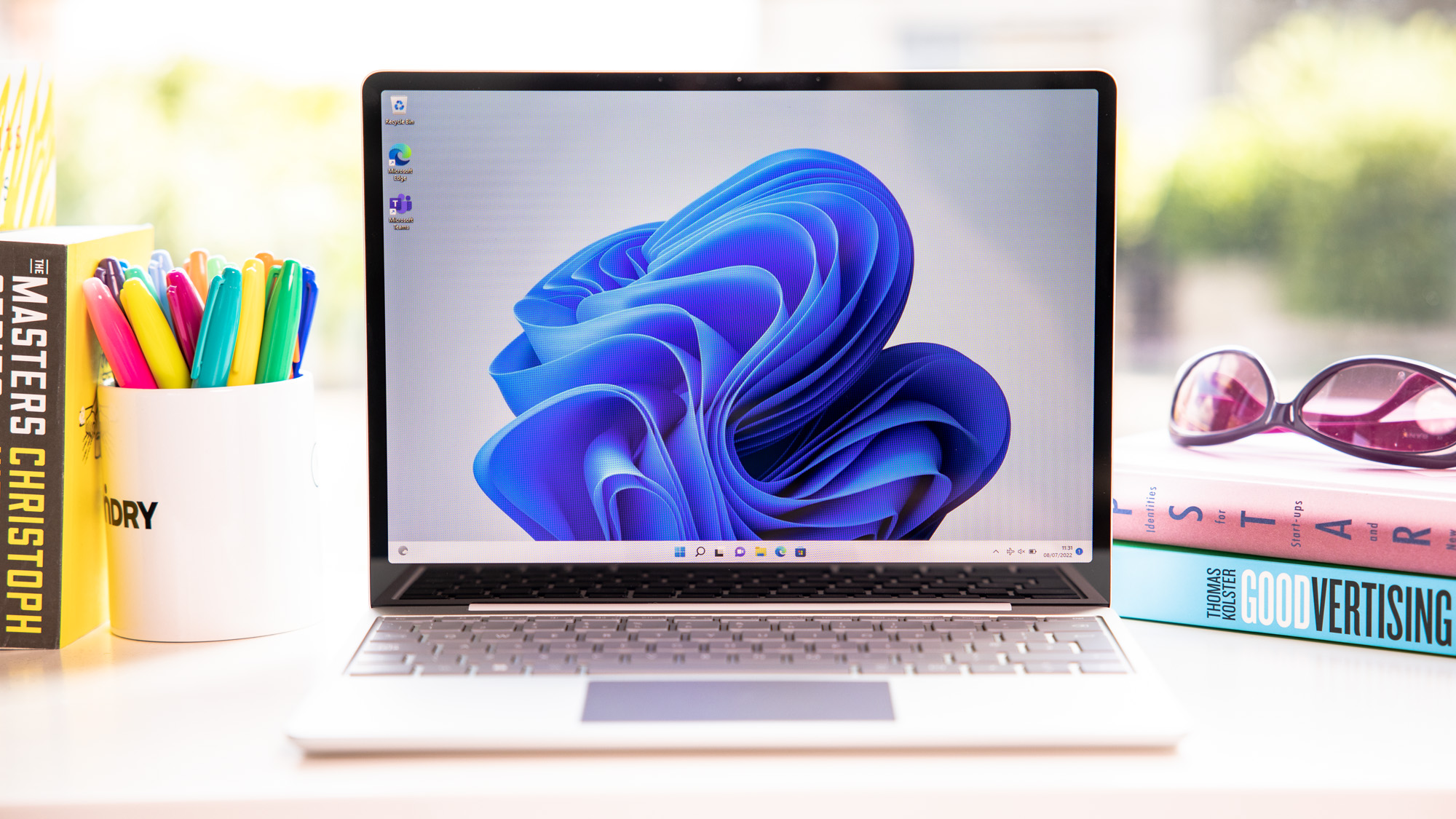 4
From: Microsoft
Was: $799.99
Now:
$649.99
($150 off)
This top-spec model of the latest Surface Laptop Go is down to its lowest ever price at the Microsoft Store. You'll also find $100 off both cheaper versions.
Microsoft Surface Pro 8 (2022)
5
From: Best Buy
Was: $1,349.99
Now:
$899.99
($450 off)
Best Buy has an excellent Black Friday deal on the Surface Pro 8, offering $450 off the 256GB model. If you don't mind not having the latest model, this is a great choice.
Microsoft Surface Go 3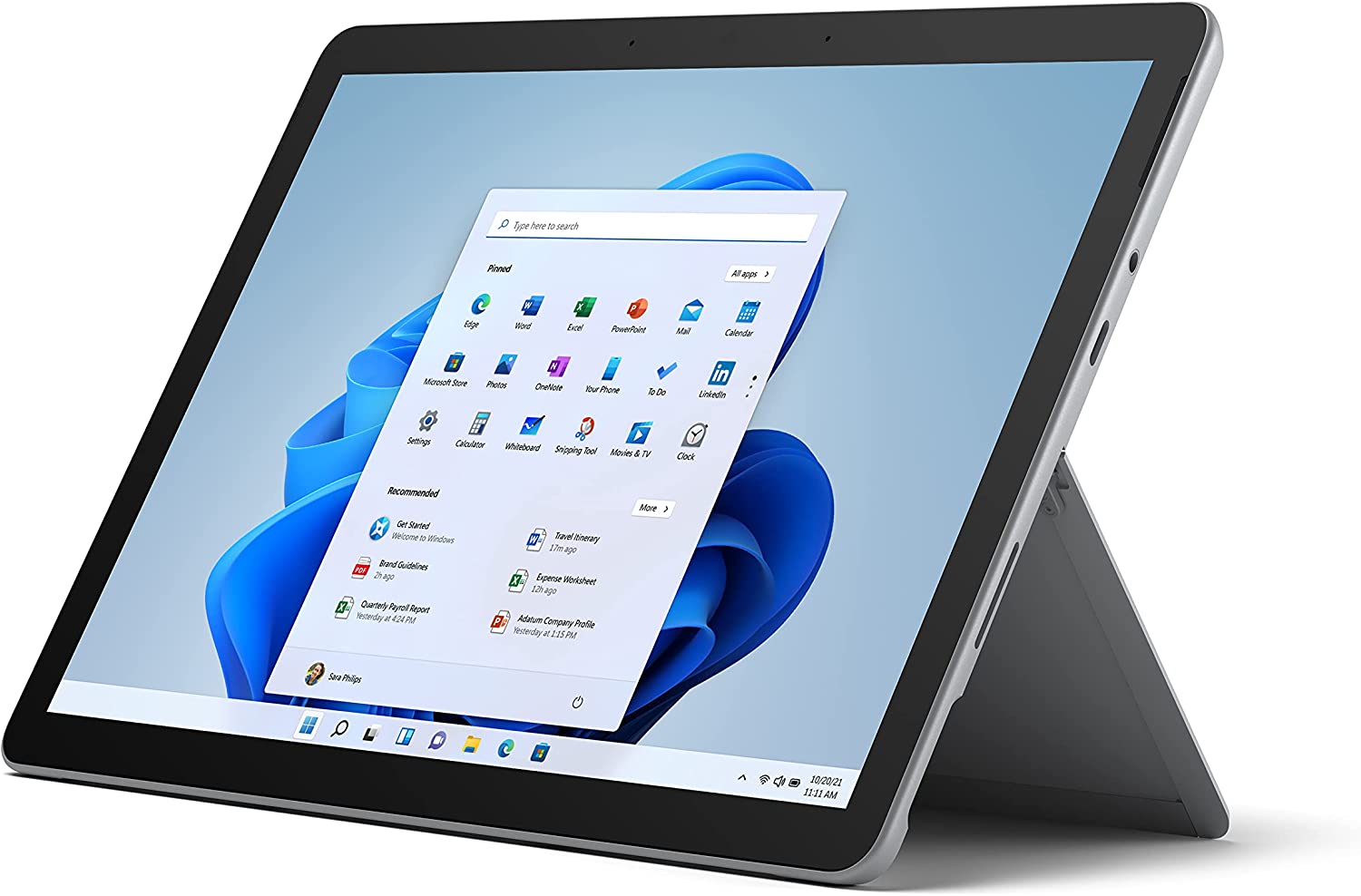 6
From: Microsoft
Was: $729.99
Now:
$611.99
($118 off)
The latest Surface Go isn't often discounted, but this is one of the biggest price drops we've seen. If you're looking for great performance and LTE connectivity, this is the deal for you.
Microsoft Surface Laptop 4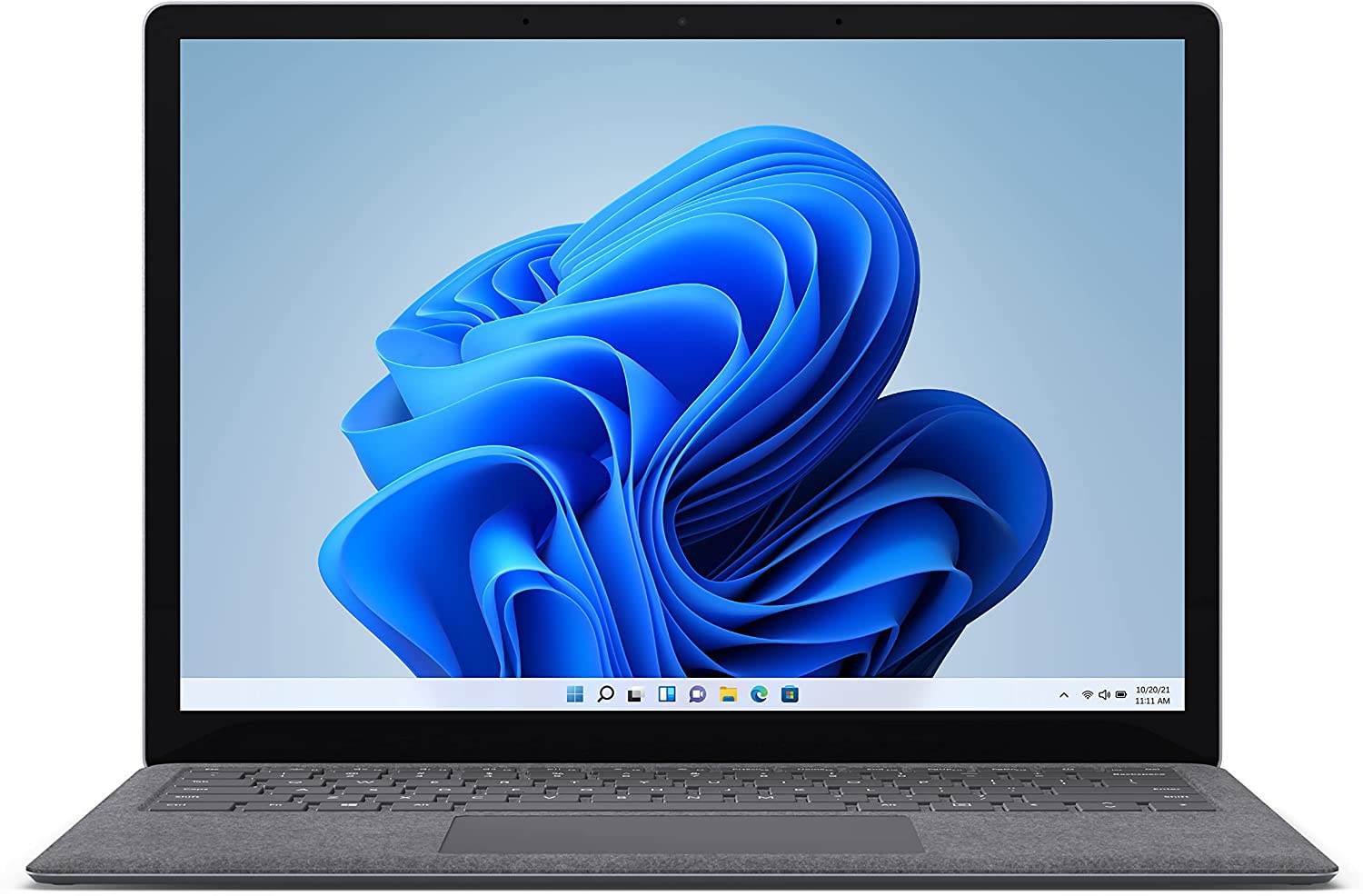 7
From: Amazon
Was: $1,499.99
Now:
$1,099.99
($400 off)
If you're looking for a AMD-powered Surface Laptop with lots of storage, this is still the one to get. This is the lowest this Laptop 4 model has ever been.
Microsoft Surface Book 3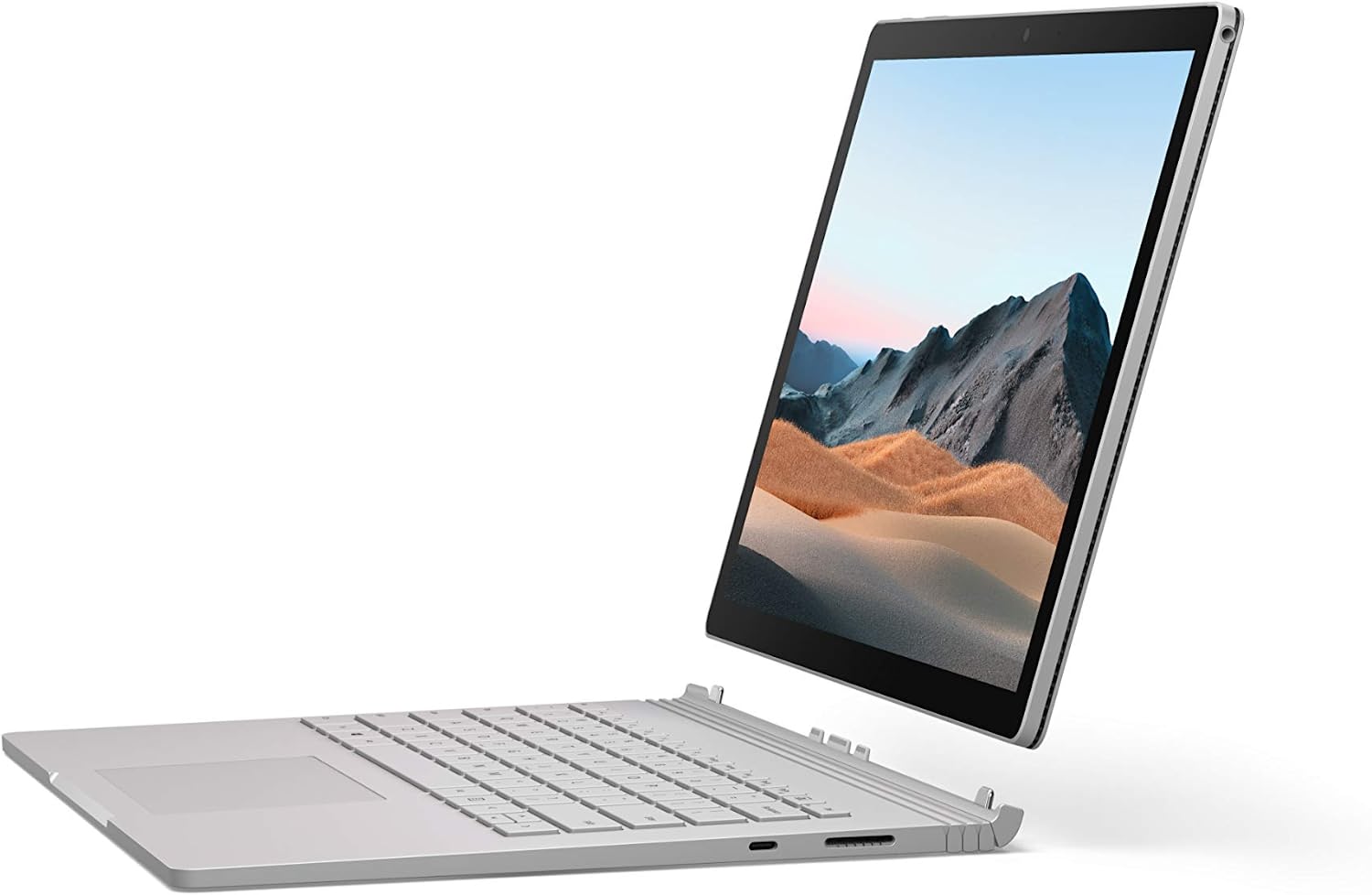 8
From: Amazon
Was: $1,599.99
Now:
$799.97
($800.02 off)
Microsoft has discontinued the Surface Book 3 and replaced it with the Surface Laptop Studio, but it remains an excellent tablet/hybrid and gets the Windows 11 updated. There's only a few left at Amazon, but with a huge price drop.
Best Surface deals in the UK
Microsoft Surface Duo 2
1
From: Microsoft
Was: £1,349
Now:
£860
(£489 off)
This is the only main retailer with the Surface Duo 2 in stock right now, so it's nice to see that the hefty discount on the 128GB model in Glacier is still available.
Microsoft Surface Pro 9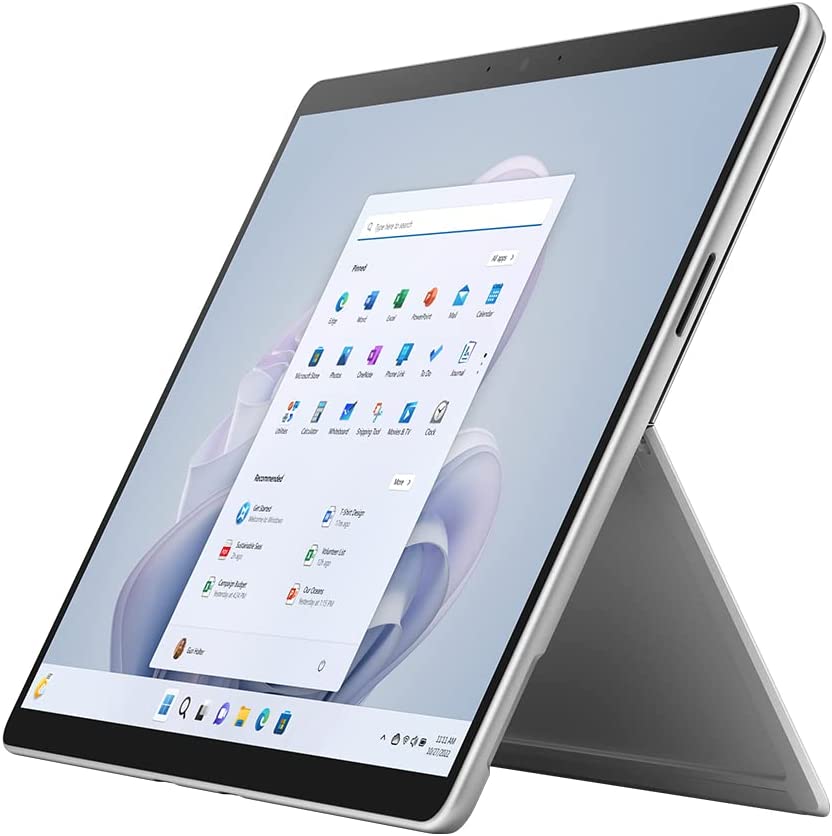 2
From: Microsoft
Was: £1,899
Now:
£1,705
(£194 off)
The Microsoft Store is the first place with discounts on the Surface Pro 9 in the UK, and understandably they're on high-end models. Alongside the £194 off the Core i7/512GB model, there's also a £94 saving on half the storage.
Microsoft Surface Laptop Studio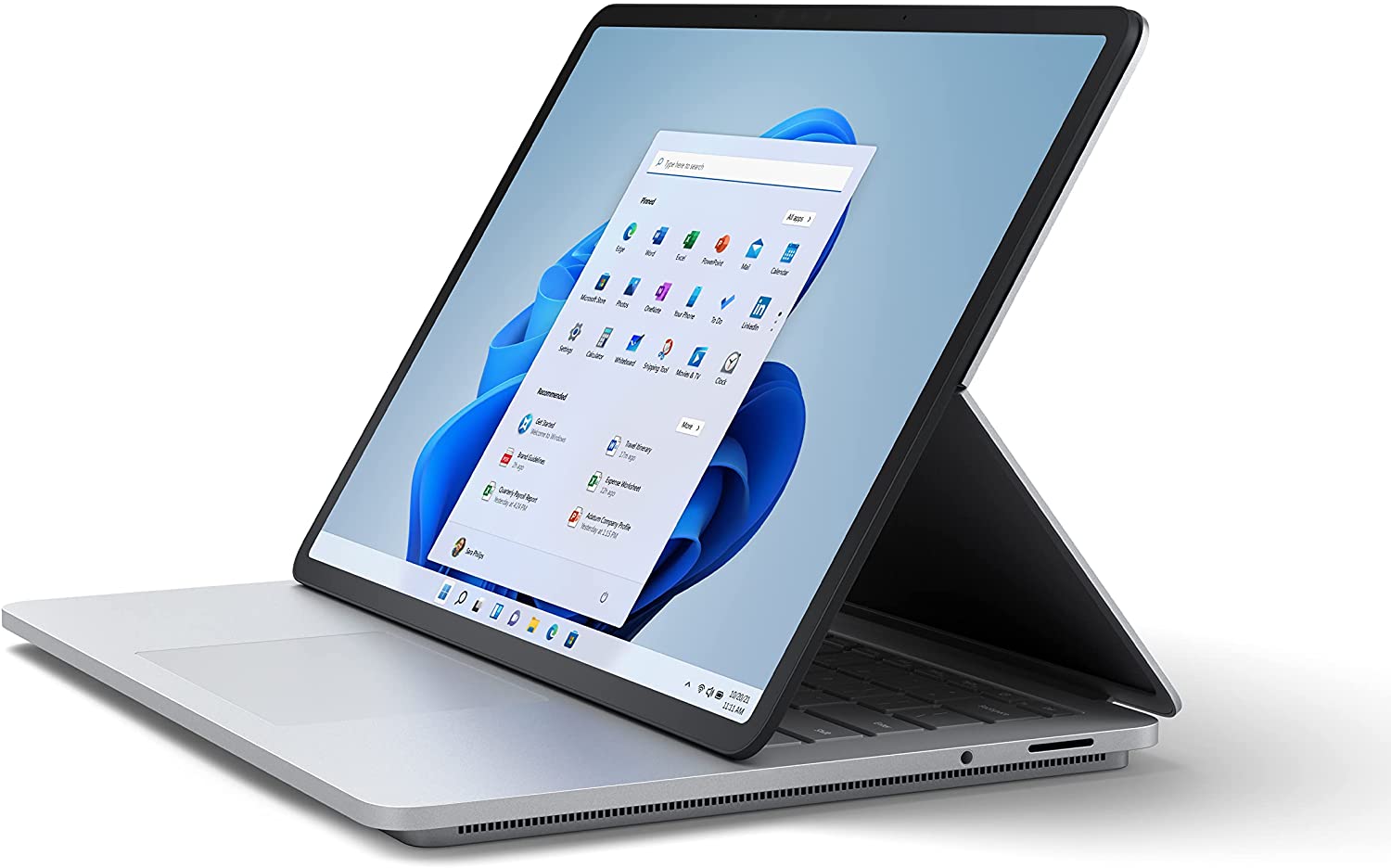 3
From: Amazon
Was: £1,449
Now:
£1,199
(£250 off)
This is a significant saving on the cheapest Surface Laptop Studio model, meaning you get a Core i5 processor, 16GB of RAM and a 256GB SSD for £250 less than its RRP.
Microsoft Surface Pro 8 (128GB)
4
From: Amazon
Was: £999
Now:
£745
(£254 off)
The Surface Pro 9 is official, but last year's model remains a very competitive device. There's 25% off the entry-level model right now at Amazon.
Microsoft Surface Laptop Go 2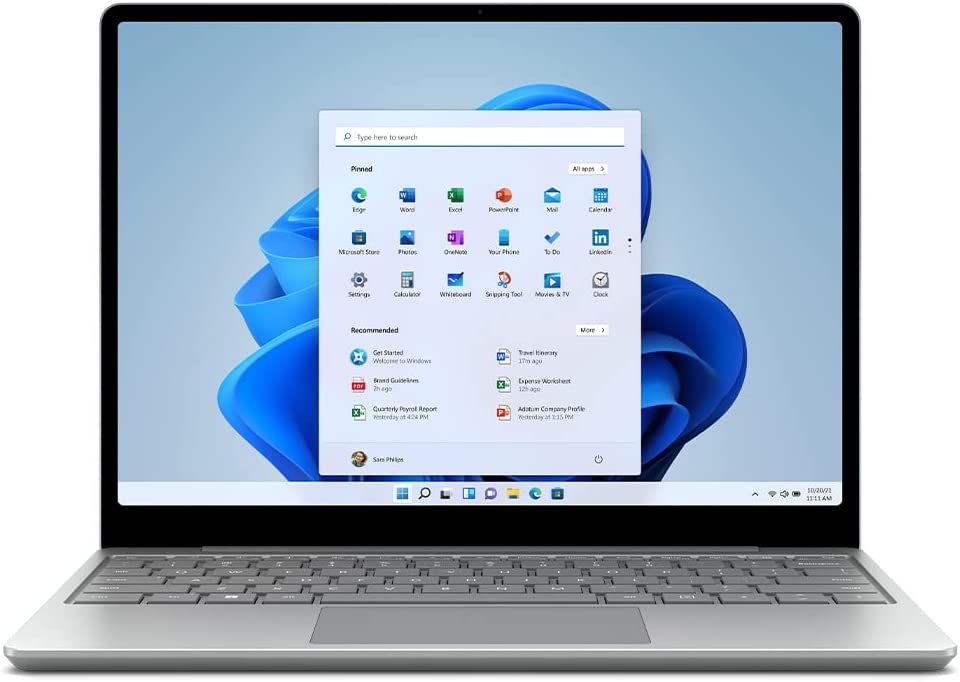 5
From: Microsoft
Was: £629
Now:
£499
(£130 off)
This mid-spec Surface Laptop Go 2 is down to its lowest ever price for Black Friday. At under £500, it's great value for money.
Microsoft Surface Go 3 (i3, 4G)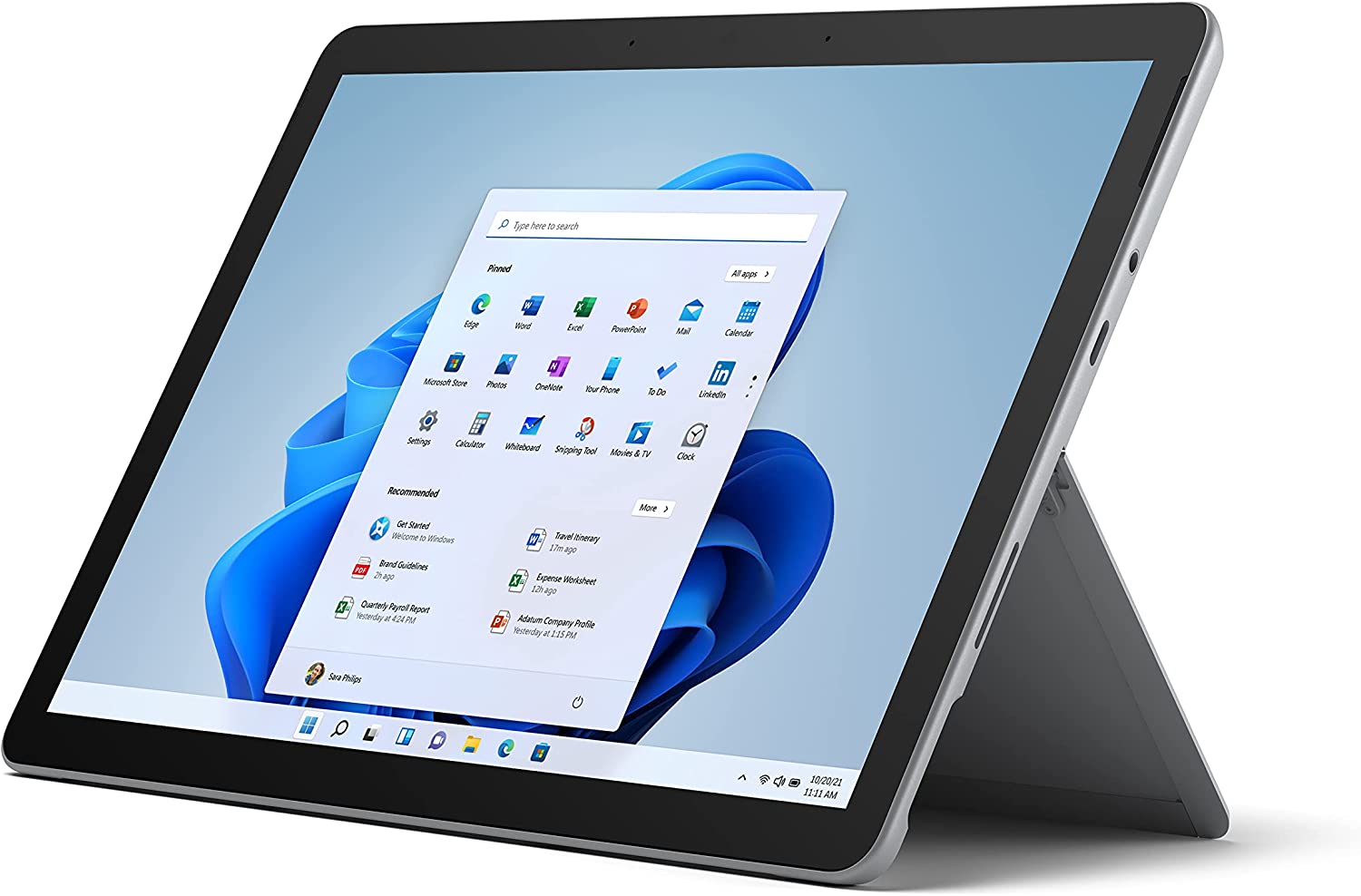 6
From: Amazon
Was: £649
Now:
£580
(£69 off)
Deals on the the latest Surface Go are few and far between, but you can get a useful saving on the top-spec model with 4G connectivity. Smaller discounts are also available on other configurations.
Microsoft Surface Laptop 4 (13.5in)
7
From: Microsoft
Was: £1269
Now:
£949.99
(£319.01 off)
The Surface Laptop 5 is here, but that doesn't mean you should disregard this older model. At just £949, it's great value for money.
If you don't mind a smaller storage configuration of 256GB, Very also has £200 off the model with the Ryzen 5 processor – now £799.
How to find Microsoft Surface deals
Aside from the Surface Studio 2+ desktop PC, here are all the other computers Microsoft has announced in the last three years:
Several of these are included in our dedicated guide to the best Surface devices. Microsoft doesn't appear to have plans to bring the Surface Neo to market anytime soon, well over three years after it was officially announced.
The recent launch of new devices means it's a great time to find a discount on older models. The Surface deals page on the Microsoft website has savings of up to $359/£555 on new devices at the time of writing.
But when Microsoft discounts its products, many other retailers often follow suit – knowing how much you'll pay going direct is a useful indicator of the actual savings. Just remember to compare the specific model that you're considering.
Retailers sometimes use images of the Surface tablets with the Type Cover as well, even though it's not included. Make sure you double-check the details before going ahead with your purchase, although most retailers offer at least a 14-day window for returns.
Where to find the best Microsoft Surface deals
Aside from going direct to the Microsoft Store, comparing prices against different retailers and e-retailers is always a good idea. In the US, check the following:
In the UK, these are your best bet:
If you shop on Amazon, signing up for a Prime membership can also get you free next day delivery and access to limited-time Lightning Deals 30 minutes before non-members. You can sign up for a 30-day free trial, which can be cancelled anytime before your next payment is due.
Featured Microsoft Surface device
The Surface Pro 9 was announced in October 2022, and is Microsoft's latest flagship 2-in-1. Here's how much it costs today from all of the major retailers, although be aware that variation in price may be due to the different configurations:
$999.99
Surface accessories
Surface 2-in-1s (such as the Pro 8 and Go 3) don't come with the Type Cover or other accessories in the box, so you'll have to buy them separately. This can add significantly to the overall price, so we recommend looking for bundle deals wherever possible. If that's not possible, it's worth checking if any discount offered is significant enough to offset the price of buying accessories separately.
Type Covers, the detachable keyboards for Surface tablets, are an accessory most people won't be able to do without. Just make sure the one you opt is compatible with your Surface device – older Surface Pro Type Covers won't work with the Pro 8.
For the new model, you'll need to pay
£159.99/
US$159.99 for a Signature keyboard. This comes with a slot for the Surface Slim Pen 2 – adding this to the bundle takes you up to
£259.99/
US$279.99.
The Surface Go Type Cover ditches this dedicated stylus, but it's slightly more affordable. You can expect to pay around
£124.99/
US$129.99, and they're compatible with all three generations of the Surface Go so far.
Bluetooth mice, external keyboards, a docking station and lots of wireless audio options are also available.
See the full range on the Microsoft website.
However, like the Surface devices themselves, plenty of accessories are regularly discounted. Look out for deals both direct from Microsoft and via third-party retailers.
How to know if a Microsoft Surface deal is good
It's not always easy to know just how good a Surface deal really is. If you're unsure, check the original RRP or sites such as
PriceSpy or
Google Shopping to see how other retailers are pricing it. 
For products on Amazon, CamelCamelCamel is a great way to see how the price has changed over time. Deals aren't always as great as the retailers claim they are.
If those methods aren't working for you, it's worth heading direct to the manufacturers website to see how much it is there. Third-party retailers sometimes market a new price as a deal, when in reality the product is now widely available at that price.
Another option is to check trustworthy review sites, such as Tech Advisor. Not only will this give you a good indication of how good the Surface device really is, reviews are usually published shortly after the product is released. That means the prices quoted usually reflect how much it cost at launch.
Microsoft Surface student discount
Microsoft also includes a range of devices in its education pricing, which means students and teachers can save 10% on the usual RRP. See the full range of
student deals on the Microsoft website.
That same 10% offer is also available via UNiDAYS if you prefer, but you'll need to validate your status in full-time education wherever you buy from. This is usually done by checking your email address against official records.
Learn more in our full guide to Microsoft's student discount.
Should I buy refurbished?
While deals come and go, one place you'll consistently find low prices is on refurbished tech. This typically means it's either been used as a demonstration model or returned by a customer, meaning it can no longer be sold as new. In all situations, the companies selling them will fix any faults and give the device a full refresh before it's marked as refurbished. That means it'll be in excellent condition by the time it reaches the customer, perhaps even as good as new.
That's the big difference when compared to used tech, which may be damaged in some way or have reduced battery life. See more in
our guide to refurbished tech. 
If you're happy with an older model of a Surface device that's been pre-owned, you could save a lot of money shopping refurbished. We would recommend that the model you buy is certified refurbished, as these are rigorously tested and backed by Microsoft to work like new. You also get a one-year hardware warranty.

Microsoft's site should be your first port of call, but there are several third-party retailers worth checking. These include
Laptops Direct and
musicMagpie, both of which clearly describe the condition of the device you're buying. There's also
Amazon's Renewed program, where all devices are tested to work and look as new,.
Most Related Links :
usnewsmail Governmental News Finance News