Entertainment
29 Butt Plug Options for Beginners (Because It's Okay to Be Curious)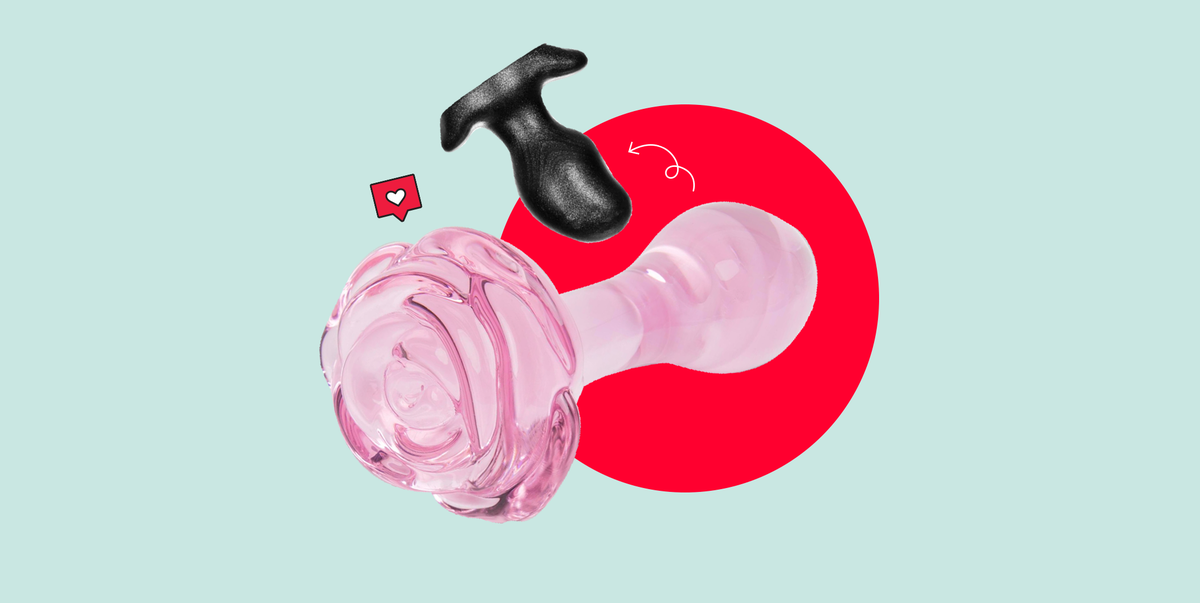 Lovehoney | Overkink | Khadija Horton
For people interested in exploring anal play (whether it's anal foreplay, anal sex, or anything in between or beyond), butt plugs can be some of the best beginner toys to help you get familiar with your behind. Butt plugs come in a variety of sizes, but are usually shorter, rounder, and feature just one "bulb" or "plug" for anal insertion. Anal beads on the other hand, are longer, thinner, and get their name because they have several different "beads" on them. The pleasurable feeling from a butt plug comes from the sensation of fullness, while the pleasure of anal beads usually comes with the timing and removal of each bead.
Experimenting with butt plugs is a great way to dip your toe into the waters of booty play before having penetrative anal sex with a partner, but they're also a great way to experience anal play for women who find anal sex to be too much.
"Butt plugs tend to be smaller, cone-shaped, and, in general, just easier to get in. They're also more of a 'get it in and forget about it' thing, while you and your S.O. play in other ways to help maximize pleasure, instead of increased/steady pressure like penetration," says Lizzie, 28.
"With plugs, you can choose the size. With men, not so much. And with anal sex for me, it can be very uncomfortable and intense. Anal plugs are my happy medium," says Kaley, 28.
So if you're interested in sampling the sensations a butt plug can provide in order to spice up your sex life, click through the following butt plugs that are perfect for whatever occasion you're looking for. Oh, and they don't exactly break the bank either—you're welcome. Take a peek at this list (very generously narrowed down to 29 plugs) and find the one that speaks to you.
Most Related Links :
usnewsmail Governmental News Finance News