Automobile
One Way Insurance: Everything You Need To Know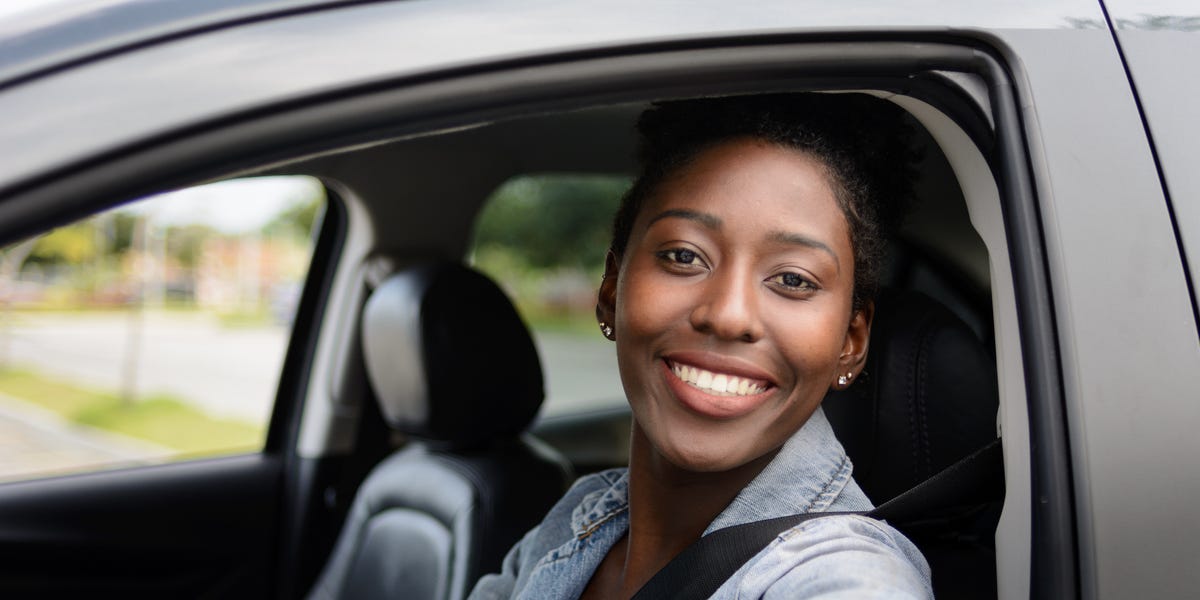 wagnerokasakiGetty Images
One way insurance is insurance that does not cover the policyholder but instead protects others when the policyholder is at fault in an accident. It's usually a good option for drivers who own older vehicles.
One Way Insurance: The Basics
When a motorist only has civil liability coverage, that means that their vehicle is insured "one way." If that motorist is in an accident, their policy only covers damage done to the other driver's vehicle. When you have one-way insurance, your vehicle isn't covered. One way insurance the required minimum amount of coverage a driver needs to legally operate a vehicle.
If you're a budget-conscious driver with a vehicle that isn't worth very much money, you may want to consider one-way insurance. As HUB points out, in many cases, it may be cheaper to repair or replace your car out of pocket than pay for a standard two-way policy. Just be sure that you can afford to accept the risk of a damaged or stolen vehicle.
According to LowestRates, many provinces require the direct compensation property damage (DCPD) portion of your one-way policy to cover damage to your vehicle if the accident is not your fault. However, this only applies if the other driver involved has to have an insurance policy for this requirement to apply.
When it comes to how much money you'll save with a one-way policy, that depends on your vehicle. Drivers with more valuable vehicles tend to save more. A one-way policy can be up to 50% cheaper than a standard policy if your car has a high replacement value.
What To Consider When Purchasing One Way Insurance
When choosing any type of insurance policy, there are factors to consider to make sure it's the right insurance for you. HUB suggest you think about the following when choosing a one-way insurance policy:
Minimal Mandatory Coverage: Most provinces require that you carry a minimum amount of insurance to legally drive a car. One-way insurance meets that coverage requirement. That makes it a good option if your only insurance need is to meet legal requirements for driving.
No Coverage For Yourself: One-way insurance only covers the other parties involved in an accident. You have no coverage for yourself or your vehicle. You have to pay out of pocket for any repairs your vehicle needs after an accident. The same is true if you're in a one-car accident, such as running into a guardrail or a rollover.
No Comprehensive Coverage: A one-way policy does not include comprehensive coverage. That means you have no protection if your vehicle is stolen, vandalized, or damaged in any way. You'll have to pay out of pocket to replace your car if it's stolen. While even drivers who have a two-way policy often decline comprehensive coverage, experts recommend that motorists have comprehensive coverage.
Risk: With one-way insurance, you're taking the risk of having to pay a substantial amount of money to repair your car if you're in a major accident. You might even have to buy a new vehicle in the event that yours is totaled. While you'll end up paying more money if you purchase a two-way policy, you eliminate a lot of risks in the long run. It's a good idea to discuss your options with an insurance broker and assess the risks.
HUB does point out that you can save money on the overall cost of insurance if you only buy a one-way policy. If you only have to pay for minor repairs to your vehicle, then paying out of pocket won't be a significant issue. One-way insurance is also a good option if you know how to do repairs on your vehicle and don't have to pay a mechanic.
Shopping For One Way Insurance
LowestRates recommends that you shop around to get the best price on your car insurance. When consulting an insurance broker for a quote, you'll need to provide the following information:
Your Driver's License Number: If other family members drive your vehicle, you'll need their license numbers too.
Driver History: While your broker will order a comprehensive driving history report, they'll need basic information, such as how many tickets you've gotten and if you've been in any accidents, to provide you with a quote. They'll also want to know how long you've been driving.
Insurance History: Like your driving history, the insurance broker will order a comprehensive insurance history. However, when they're providing you with a quote, they'll ask if you currently have insurance, how long you've been insured, if you've had any insurance cancellations or gaps in coverage.
Vehicle Details: The broker will ask for your vehicle's make, model, and VIN.
Credit Score: Depending on what province you live in, your broker will ask for your permission to order a credit report.
Personal Details: To get an accurate quote, you'll need to confirm your gender, date of birth, and marital status.
Leasing or Financing Details: If you're leasing your vehicle or you still owe car payments, you'll have to provide those details as well.
Auto Insurance Discounts
Whether you're shopping for a one-way policy or decide that a two-way policy would work better for you, there are several ways to save money on your car insurance. According to LowestRates, you could qualify for one or more of the following discounts:
Driver School Discount: If you complete a driver training program and present proof to your insurance company, they may offer you a discount. This is a great discount for teen drivers to take advantage of because they can save money while learning good driving habits.
Increased Deductible Discount: If you have full coverage, your insurance policy will include claims deductibles. The higher the deductible you're willing to pay, the low your premium cost.
Winter Tire Discount: Depending on what province you live in, it may be mandatory for your insurance company to provide you with a discount if you equip your car with winter tires from November to April.
Young Drivers Program: If you're a graduate of the Young Drivers of Canada Program, you could qualify for a discount.
Telematics Discount: If you install a telematics device provided by your broker and it proves that you have safe driving habits, you'll get a discount. Most companies will give you a bigger discount the safer you drive.
Check this out if you need additional information, resources, or guidance on car insurance.
Sources:
What's the deal with one-way auto insurance?
5 Things to know about one-way auto insurance
What is one-way auto insurance?
Everything you need to know when buying car insurance
12 auto insurance discounts you should know about
The Best Winter Tires for Safer Snow Driving
What Does Comprehensive Car Insurance Cover?
This content is created and maintained by a third party, and imported onto this page to help users provide their email addresses. You may be able to find more information about this and similar content at piano.io
Most Related Links :
usnewsmail Governmental News Finance News